Mailchimp Salesforce Integration: A Comprehensive Guide
Siva Devaki
2022-12-23T19:18:11+00:00
Mailchimp Salesforce Integration: A Comprehensive Guide
September 5, 2022 | by
MailChimp Salesforce Integration: A Comprehensive Guide
Introduction
Email marketing generates a return of 4,200%, according to Litmus. For every business dollar spent on a mail, the business can potentially make $42.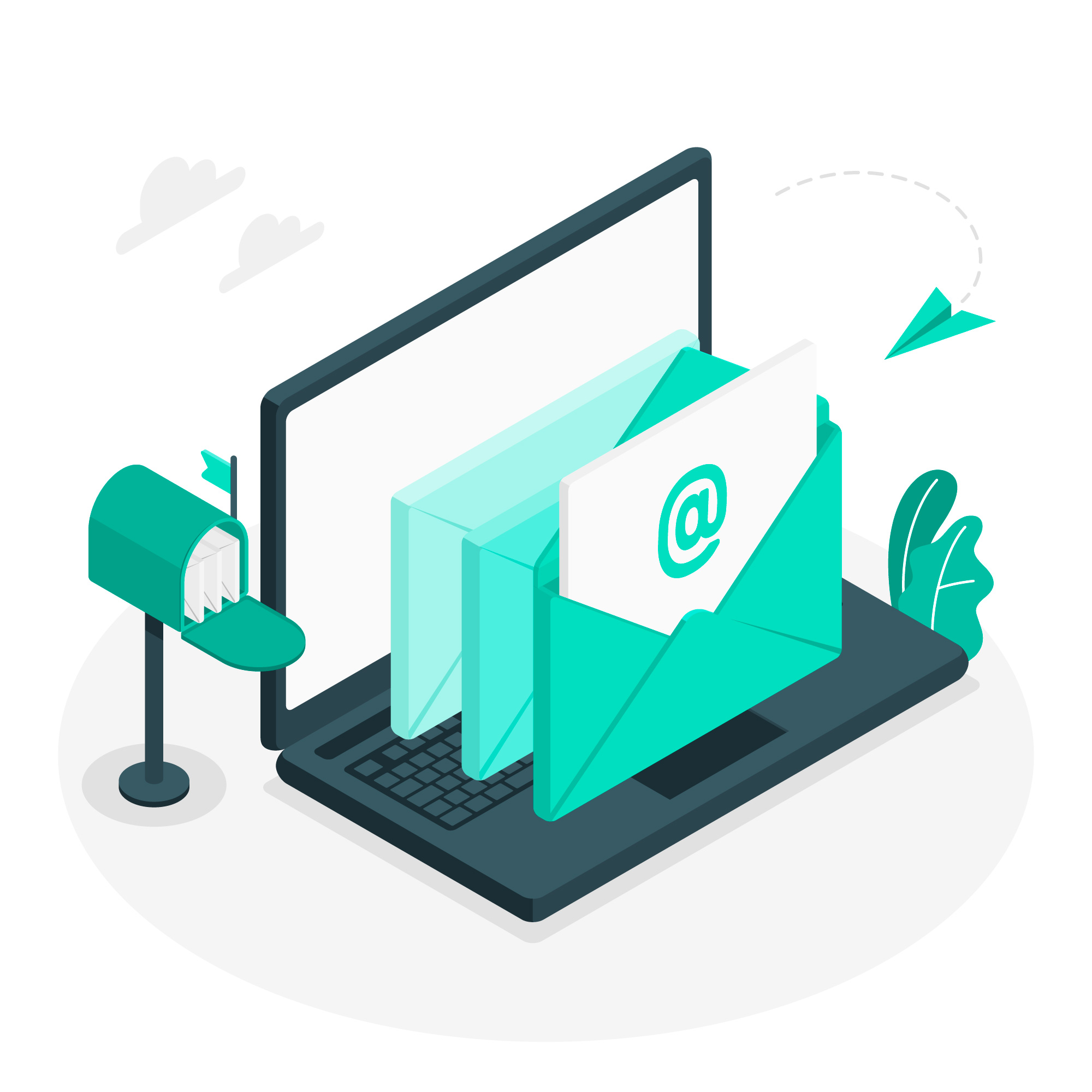 Email marketing remains one of the most effective and preferred customer and client outreach tools today. With over 4 billion daily email users, it is no wonder that businesses would want to meet their consumers on this channel.
Trends report that email will continue to dominate the marketing scene for years to come. If Statista's numbers are to be believed, the email marketing market is set to reach a value of $17.9 billion by the end of 2027.
Perhaps these are the drivers for the popularity of bulk emailing applications like MailChimp today. Their integration with high-performance CRMs like Salesforce gives businesses the adaptability they need to manage mass emailing.
Are you ready to leverage the power of mass emailing with Salesforce?
Let's discuss the nuances of MailChimp Salesforce integration and also look at the other more convenient options you can choose if MailChimp doesn't cut it for you.
MailChimp Salesforce Integration Using Three Methods
Salesforce is a high-performance Customer Relationship Management (CRM) tool. However, it lacks the capability to let businesses send emails in bulk. For this reason, they need to integrate MailChimp with Salesforce to set up mass-mailing campaigns and exponentially increase consumer outreach.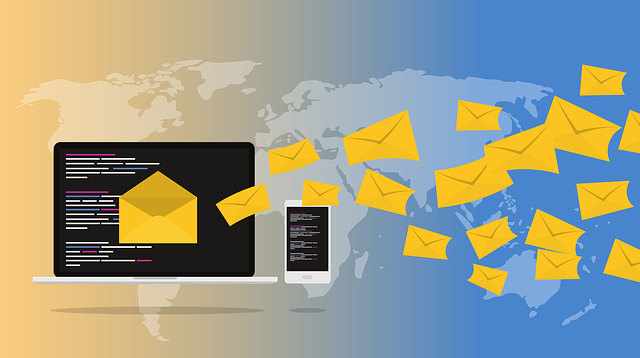 [Source]
To that end, Salesforce does provide three distinct ways to make MailChimp integration with Salesforce possible. However, before you begin, it is important to know what edition of Salesforce you are running because to integrate MailChimp, you need one of the following editions of Salesforce:
Professional

Enterprise

Unlimited

Developer

Performance
For the Professional edition, you may need to contact the Salesforce team for API access to integrate MailChimp into the system. Let's now discuss the three ways you can achieve the integration.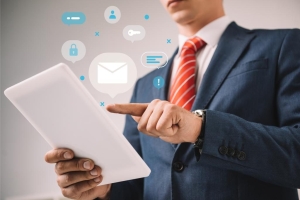 [Source]
Integrate MailChimp and Salesforce using AppExchange's MailChimp for Salesforce App

By using third-party integration plugins like Zapier, Workato, and more

By requesting API access from the Salesforce Team to achieve native-like integration
Bonus Tip: If you don't wish to deal with requesting API access and following the steps needed for integrating MailChimp with Salesforce, you can just opt for MassMailer. MassMailer is a Salesforce-native bulk emailing application that eliminates all of these steps.
Nuances with Integration
There do exist three distinct ways to integrate MailChimp with Salesforce; however, there are certain caveats and nuances involved that you need to sort out before you begin integration.

Access and Permissions
One of these is the account access requirement. MailChimp integration with Salesforce requires that you mandatorily hold a Trailblazer.me account.
Additionally, the MailChimp account you have (through which you are attempting integration) needs to have Manager-level access or higher to complete the action. It may sound longwinded, but there is a way to change access permissions for your users:
From the Administrator tab in the Salesforce dashboard, select the Manage Users option

Select the users you wish to edit access permissions for

Select the "Permission Set Assignment" option and select Edit

Add the desired users to Enabled Permission Sets and save your action

You may need to repeat these steps for every user you wish to permit for integration
Bonus Tip: In case you don't wish to invest the time and effort into doing all this, MassMailer offers better integration capabilities because it is native to Salesforce. You can forgo all of these steps with MassMailer and integrate it into your workflows seamlessly in fewer steps.
Testing
Before you can jump straight to using your MailChimp with Salesforce, it is important to run a few tester campaigns to see if the integration has been done right.
The testing procedure will reveal the effectiveness or problems with customizations, configurations, and other aspects of the integration.
Integrating MailChimp with Salesforce is a complex process that requires many steps, necessitating detailed testing through dummy campaigns to ensure it is working as it should.
Alternative to MailChimp
MailChimp is the preferred mass mailing app of over 15 million people; there is no doubt that it is good. However, sometimes, there just isn't enough bandwidth to dedicate to integrating it with Salesforce. It takes a lot of steps, expertise, and downtime to get it up and running effectively.
An alternative to MailChimp, if the same efficiency, performance, and effectiveness are to be considered, is MassMailer.
MassMailer is a Salesforce-native bulk emailing application that provides hassle-free integration and many useful functionalities for Salesforce email campaigns. Let's now see how it compares to MailChimp.
MassMailer vs. MailChimp Integration with Salesforce
MassMailer makes integrations super-easy for you, unlike MailChimp, which needs complex procedures, account access, permissions, and API access.
The table below highlights a few points of difference that you will notice while integrating MassMailer with Salesforce as compared to integrating MailChimp with Salesforce:
Property
MailChimp
MassMailer
App-level Integration

Not smooth, clunky. MailChimp can only be integrated using third-party connector apps, through API access permissions, or a dedicated plugin available through AppExchange.

Seamless integration because MassMailer is Salesforce-native.

Data Exchange

Problematic sometimes. Customers have reported needing to import and export data manually between MailChimp and Salesforce, which isn't ideal.

Automatic, synchronized.

Prospecting

Not supported. Only supports mailing leads and contacts.

Prospecting is possible.

Synchronization
MailChimp data is

Timed and schedulable. Needs Member Queries to execute it. Unsubscribe data synchronization is manual.

Real-time data synchronization

Salesforce Objects Support

Lead and contacts only.

Standard, custom, parent and child.

Campaign Object Support

No

Yes

Email Authentication

Available

Available

IP Addresses

Shared

Dedicated

Emails

Mass emails with only attachment links.

Mass emails and 1:1 emails with file-based and dynamic attachment capabilities.

Email Options

Volume-based on the plan purchased. Template builder available with HTML support. Merging available with leads, contacts, and accounts only. Email tracking metrics available – opens, CTR, bounces, spams, unsubscribes.

Volume-based on the plan purchased. Drag and drop template builder available with native Salesforce template support. Mail merge with all SFDC fields available. Email metrics available – open, click, bounce, reply, and unsubscribe.

Testing

Render and A/B testing available

Render and A/B testing available

Send from Salesforce Campaign

Not available. Drip campaigns not included in Salesforce.

Available. For drip campaigns, you need to create the Flow or the process for it.

Website Tracking

Available

Not available. You can integrate Google Analytics with Salesforce.

Forms

Available

Not available in the roadmap.

Landing Pages

Available

Not available, but you can add links in the roadmap.

Social Connectors

Available

Not available

Visitor tracking/reporting

Available

Not available, but Google Analytics can be used.

UI Customization

Not available

Available through configuration settings.

Quick Send

Not available

Available

Target Contacts

Based on Plan

Unlimited

Price

Free up to 2,000 contacts, for 2,000 emails per day, up to 10,000 emails per month.

$169 monthly for 1 administrator, 1 read-only user, with a 10,000 essential emails plan.
Conclusion
MailChimp has, without a doubt, great functionality once it is properly set up and integrated. However, with all its advantages, users still face certain limitations that can be easily done away with by adopting MassMailer as an alternative to MailChimp.
MassMailer is a Salesforce native application for bulk emails that eliminates all the limitations you face with MailChimp. It provides smooth integrations and seamless operation with flexible campaign management.
If you are looking for MailChimp alternatives, go for MassMailer. Find out more on our website.