The Ultimate Salesforce Training Guide
Siva Devaki
2022-09-21T16:14:27+00:00
The Ultimate Salesforce Training Guide
May 30, 2022 | by
Salesforce Training 101: Everything You Need to Know
With over 150000+ users, Salesforce is known to be one of the most popular CRM solutions available today.  A well-known sales platform, it boasts a range of different products and integrations for users across the board. Offering a wide range of customization options and functionalities, the platform is quite complex, which means it requires robust training along with powerful and consistent end-user support.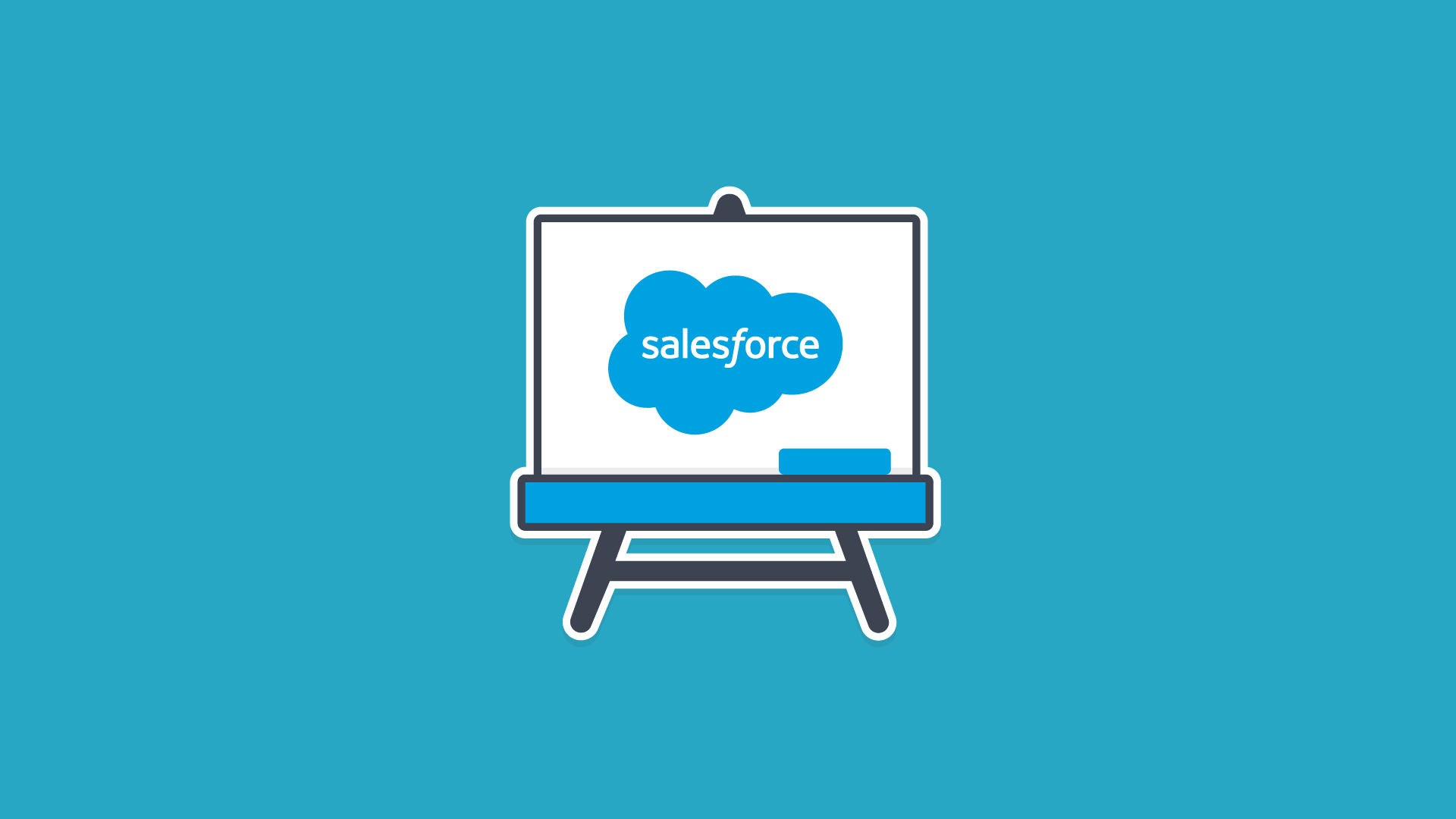 However, the implementation of Salesforce requires an individualized training approach through a range of solid resources and learning options. Further, Salesforce training should also be customized to different users/departments to ensure customized support for employees as per their specific requirements.
This is where a powerful Salesforce training program comes in.
A well-structured Salesforce training program can be instrumental in setting your team as well as the entire sales organization up for long-term success. This blog aims to serve as a detailed guide to Salesforce training, covering what it is, the duration, resources, etc., and how you can go about implementing the same.
How to Start Salesforce Training?
Ideally, Salesforce training in any organization should work in tandem with the individual career aspirations of the employees. There are several roles you can focus on in Salesforce, including Salesforce Admin, Architect, Developer, Consultant, Marketer, and so on.
Regardless of the choice you make and the platforms you wish to learn from, Trailhead (a Salesforce training portal) is the best place to begin with. There are multiple trails here to help you learn Salesforce, all of which will assist you with what you need to know about the platform.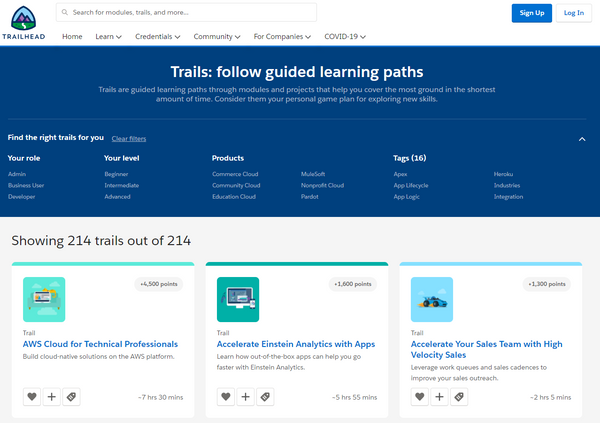 Learning Salesforce with Trailhead
Trailhead is a fundamental aspect of your Salesforce learning journey. Apart from serving as a centralized location for all official Salesforce training/certification materials, it is also the place to access information about platform updates, new products, features, etc.
The best part is that the Trailhead training material is completely free. This is one of the reasons why Salesforce has grown leaps and bounds in the last few years. The company aims to encourage more talent to enter the ecosystem by developing accessible training for people across the world.
For anyone completely new to Salesforce, Trailhead guides them towards the desired career path based on what they are interested in, what they are good at, and how the future of technology may impact their current role. 
Instructor-Led Salesforce Training Classes
If you are looking for instructor-led training, Trailhead Academy from Salesforce offers a range of instructor-led training sessions in different time zones, clouds, languages, and platforms.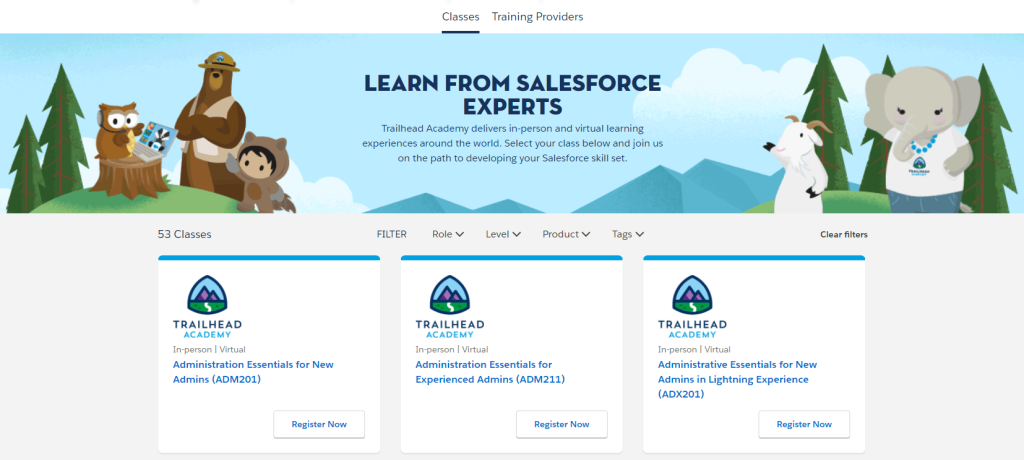 For instance, if you wish to learn about the platform, you can go with system administrator training and choose between a 5-day training class or the Trailhead Virtual Bootcamp – a self-learning option – with instructor-led sessions every week to get your queries answered and keep you on track. 
Other Salesforce Training Options That You Can Explore
Some of the other Salesforce training options include:
Webinars and Videos
Trailhead Live is an excellent platform that allows you to watch live, on-demand videos from leading experts in the industry on various topics, including certification preparation and product features.
Apart from this, there is also a Salesforce YouTube Channel with updated content, detailed explanatory videos, and demos to help you navigate the platform effortlessly. 
Trailblazer Community
Trailblazer Community is a place where you can collaborate, read training notes, join various groups for query resolution, and get product-related information online.
Udemy
Udemy is a well-known platform with a range of Salesforce courses available online. The best part of the Udemy website is the availability of specific topics related to the Salesforce platform that are otherwise hard to understand.
What is the Duration of Salesforce Training?
The duration of Salesforce training depends on multiple factors. Among these are the skills you already possess and the total time you can invest on the platform on a daily basis. Here is the approximate time frame for acquiring various Salesforce skills:
Salesforce Admin training- 3-4 months approx.

Salesforce Developer training- 5+months approx.

Salesforce consultant skills- 6+ months approx.
However, it is important to keep in mind that in some cases, you would require much more experience and time to learn relevant skillsets and get trained in specific Salesforce roles.
Apart from this, it is also important to take the necessary steps to remain updated on all the latest developments and treat Salesforce training as a continuous learning journey. 
Some of the other things to take note of in terms of the duration of Salesforce training are:
Salesforce training duration largely depends on an individual's capability and how far one wants to go with the platform.

Getting trained in the admin beginner trail on Salesforce can take 8-9 hours in total, whereas the intermediate trail might take another 12 hours. 

Based on your ability and inclination, there are multiple career opportunities available in Salesforce that you can explore.
To Conclude
Working with Salesforce is an excellent career option for millions of people around the world, but you have to be sure that it's the appropriate option for you.
This detailed guide is to help you understand what Salesforce training entails and the type of careers on offer after getting trained on Salesforce.
Depending on your background, existing skillsets, and the type of Salesforce career you are looking for, there are multiple directions you can go into after adequate training.
If you are also a Salesforce customer, MassMailer is an excellent solution trusted by millions of customers to send emails on Salesforce, acquire leads, verify emails, and clean contact databases. Regardless of your industry or role, MassMailer is the one-stop solution for all of your email and prospecting needs.
To know more about MassMailer, start your free trial today.