EMAIL AUTOMATION, SALES December 20, 2022
What is Constant Contact and How Does it Work for Marketing
All You Need to Know About Constant Contact
Choosing a powerful, feature-rich email marketing platform to keep your audience engaged by sending targeted messages at the right time in the customer lifecycle is pivotal.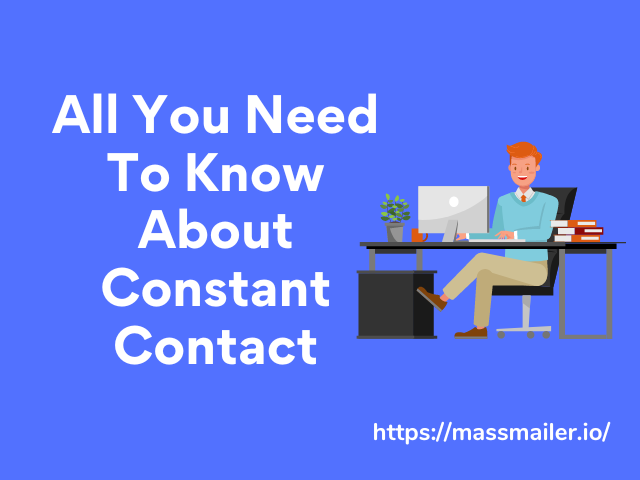 Apart from helping you build loyalty, trust, and brand awareness, it enables you to enhance your relationship with both existing and prospective customers by sending them new deals, the latest news, etc., at the right time.
Constant Contact is one such tool that can help you strengthen your email marketing efforts by formulating effective emails through professional email templates and other exciting features.
In this post, we explore Constant Contact, its features, pros, cons, and how it works for email marketing.
What is Constant Contact?
Constant Contact is a robust, full-featured email marketing solution with a range of capabilities, such as drag-and-drop editing, social media integration, and real-time reporting.
A bulk email tool primarily designed for SMB customers, Constant Contact emails also come with powerful marketing automation features.
The platform is designed to offer small businesses various tools to both simplify and amplify their digital marketing efforts. Another strong suit of Constant Contact includes its simple navigation, auto-responders, and email previewing option.
Whether it's growing a customer base, driving targeted sales, or engaging the audience, Constant Contact aims to help users generate desired results.
Who is Constant Contact for?
While Constant Contact comes with several advanced features, such as reporting and contact management functionalities, they are quite simple to understand and use.
This means even small businesses with minimal to no email marketing experience can quickly get started with this email marketing software and make the most of all its features. However, the high pricing point and the lack of a free plan make it more suitable for brands or businesses with larger budgets.
Constant Contact pricing starts at $20 per month and is based on your number of contacts. The platform offers three paid subscription plans, a 50% first-month discount, and a 60-day free trial.
How Does Constant Contact Work for Marketing?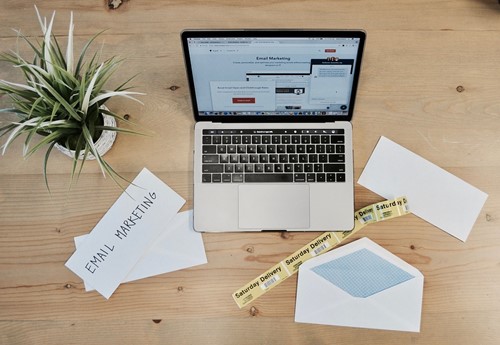 Constant Contact has some of the best email marketing tools and feature sets that allow small and medium businesses to reach their audience, promote their brand, inform users of the latest updates, encourage sales with discounts, and generate real-time, easy-to-track results of their email campaigns.
Below are some of the key features of Constant Contact which play a key role in building effective email campaigns for marketers:
Data Integration and Storage
The platform can be used to collect and store data about your users. This data can prove instrumental for segmentation, personalizing content, and implementing trigger emails.
Segmentation
Constant Contact is one of the only platforms that let you create segments based on whether a user has received, opened, or clicked on your email.
Another useful segmentation feature of the platform is the ability to connect with Shopify and use data directly from your online shop to create segments.
This, in turn, lets you target customers across all stages of the customer lifecycle with relevant campaigns.
Dashboard
The dashboard can be used to track various KPIs such as contact growth, total contacts, and social audience growth.
Apart from this, the dashboard includes a shortcut to create new campaigns and shows the most recent and active campaigns as well.
Email Builder
Constant Contact includes a powerful drag-and-drop email editor that allows you to add various design elements to your emails, such as images, text, and buttons.
It also allows you to edit the layout of your email designs, work on spacing and change columns and headers.
Reporting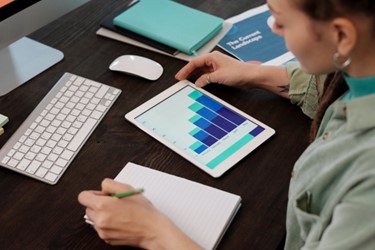 Robust reporting is yet another useful feature of Constant Contact. The platform allows you to see the performance of different emails (email sends, clicks, bounces, and opens) on one graph.
You can compare the successes of each metric parallelly over time. Further, with each campaign, you can look at the smaller details that might be affecting overall campaign performance.
Easy Contact Management
Similar to other email marketing services, Constant Contact features an excellent list management interface that allows you to segment users into categories based on certain criteria.
Besides, you can assign tags to contacts easily. For instance, you can tag your contacts that have been signed up to your list for the longest time and then send those contacts discounts or special coupons.
Pros and Cons of Constant Contact 
Below are some of the advantages and disadvantages of Constant Contact:
Pros 
Among some of the benefits of Constant Contact are:
Easy to use, making it an excellent email marketing option for both experienced and beginners in the marketing space.
Offers various useful features that allow marketers to create impressive emails,  segment contacts to improve engagement, and optimize contact management.
Excellent for setting up events with an easy-to-use, drag-and-drop editor.
Offers a vast selection of email templates with great integrations of apps.
Cons 
Among the cons of constant contact are:
Higher price packages.
Only offers basic automation capabilities.
There is no tagging system to segment users based on contact behavior.
In Conclusion
When it comes to email marketing needs, Constant Contact is a well-known name. Apart from being easy to use and serving basic marketing automation needs, the platform allows you to set up professional-looking emails and offers various other features.
Constant Contact is one of the top email marketing tools available in the market due to its range of exciting templates and robust audience segmentation capabilities. Having said that, it's only one of the many options available out there.
MassMailer is an excellent Constant Contact competitor due to its affordability quotient, ability to send unlimited marketing emails and email alerts to your audience, build interesting email templates, and more.
With a much more competitive pricing structure than Constant Contact, MassMailer is an excellent cloud-based email software to fulfill the email marketing needs of small, medium, and large-sized businesses.
To know more about MassMailer, start your free trial today.