EMAIL MARKETING, MAILCHIMP December 13, 2022
MassMailer vs Mailchimp | Compare your SFDC email marketing options
Find Best SFDC Email Marketing Options
Over the last few years, email marketing has been adopted as the most preferred and cost-effective marketing strategy across the board.
If used the right way, it can significantly help businesses promote their products or services to acquire new customers and retain their existing customer base as well.
However, launching an email marketing campaign for any brand is only as successful as the software used to launch it. This is especially true for the Salesforce ecosystem.
In this article, we look at two of the top options for email marketing and marketing automation in the Salesforce ecosystem – MassMailer vs. Mailchimp to help you make your pick and launch a successful email marketing campaign. 
What is MassMailer? 
MassMailer is a robust email marketing platform that lets customers control the amount of sent emails and enables them to make better business decisions on communications with detailed and in-depth reporting on the success of each email.
The tool allows users to simplify their email marketing needs with a range of exciting features such as Salesforce campaigns, unlimited emails, a simple email wizard, monitor results, and more.
When it comes to Salesforce campaigns specifically, MassMailer allows you to easily send emails to campaign members or contacts from within Salesforce.
Using this powerful email wizard, you can also build professional-looking emails and eliminate the limitations on the number of emails you can send since the platform allows sending emails beyond the number of daily limits.
Key Features of MassMailer 

Among the key features of MassMailer are:
No Limit on Sending Emails 
MassMailer allows you to send unlimited emails without worrying about Salesforce email send limitations. It also helps you manage your email marketing campaigns as needed, bypassing the inherent hurdles set by Salesforce on the number of emails to be sent.
Allows You to Build Emails Within No Time 
MassMailer features an elegant Email Wizard that does not require you to have knowledge of HTML or know the technicalities of coding.
It is a Salesforce-compatible intuitive platform that you can use with relative ease. It allows you to do everything from creating emails, sending them immediately, or scheduling them for a later date in a snap.
MassMailer is an easy-to-use platform that lets you build, send, and schedule (for a later date) professional-looking emails with a simple email Wizard within Salesforce.
Further, using the tool, you can also send emails to your contacts, campaign members, and leads from within Salesforce.
The tool has a powerful email reporting feature that lets you measure the success of each of the emails you send. Y
You can also measure the performance of all your emails easily and accurately with a range of statistics, such as bounces, click-through rates, open rates, unsubscribers, spam reports, and more.
Email optimization is another noteworthy feature of MassMailer. The tool allows you to save and edit email templates on Salesforce when using it.
Further, keeping a check on the performance of your email templates also enables you to optimize your email templates in a bid to improve results and avoid replicating the same templates, thus saving time and resources in the long run.
The Complete Guide on comparison between MassMailer and Mailchimp features.


Sending a Single Email is Possible 
With MassMailer, you can send a single email to any standard or custom object either now or schedule it to be sent at a later date or time. Besides, you can also know details such as when your email is opened or clicked on or when is the right time to take the next step in prospecting clients.
Send File Attachments and Drip Email Campaigns 
MassMailer allows you to send all your marketing or sales documents, PDFs, and videos to your audience without hassle.
If you are managing any time-sensitive material, you can even add an expiry date and time to it. Apart from this, MassMailer and Salesforce Process Builder allow you to create an email drip campaign in Salesforce with ease.
The platform also makes it possible to schedule these emails and send them to your leads or contacts as and when needed.
What is Mailchimp?

Mailchimp is yet another popular email marketing solution available today with a free forever plan. It comes with a range of features, including an easy-to-use drag-and-drop email builder, the ability to divide contacts into groups, autoresponders, and simple tracking for analytics. 
Key Features of Mailchimp
Among some of the key features of Mailchimp are:
Email Blasts and Targeted Emails
MailChimp allows you to send an email blast to all your subscribers. Further, you can group your subscribers into segments to target them better. Mailchimp also lets you send emails via your set triggers with automated workflow features.
Commenting Section and A/B Testing
MailChimp's email creation includes a commenting section that allows you to put comments together from multiple users within the campaign and an A/B testing functionality that you can use to set unique goals for each campaign and personalize it as well.
One of the pros of MailChimp is its segment builder, which leverages a robust machine learning (ML) model to come up with various segments automatically based on the behavior of previous customers. 
With its massive range of templates for different purposes, Mailchimp helps you build effective email drip campaigns. You can use these automated drip campaigns to send emails to customers when they take a certain action. Some of these templatesWhat is Mailchimp?
Thorough and Detailed Reporting 
The platform offers thorough reporting on almost everything, including geo-tracking, clients, social media, and Google Analytics integration.
With MailChimp, you can easily customize sign-up forms and add your organization's platform logo.
Besides, the platform allows you to add your social media handles to these forms and integrate your list of contacts from your mobile devices into your MailChimp list. 
MailChimp allows you to automate tasks using the default marketing automation settings. This helps you free up your time to focus more on marketing and communication tactics for your email campaigns.
MassMailer vs. Mailchimp – Comparison Summary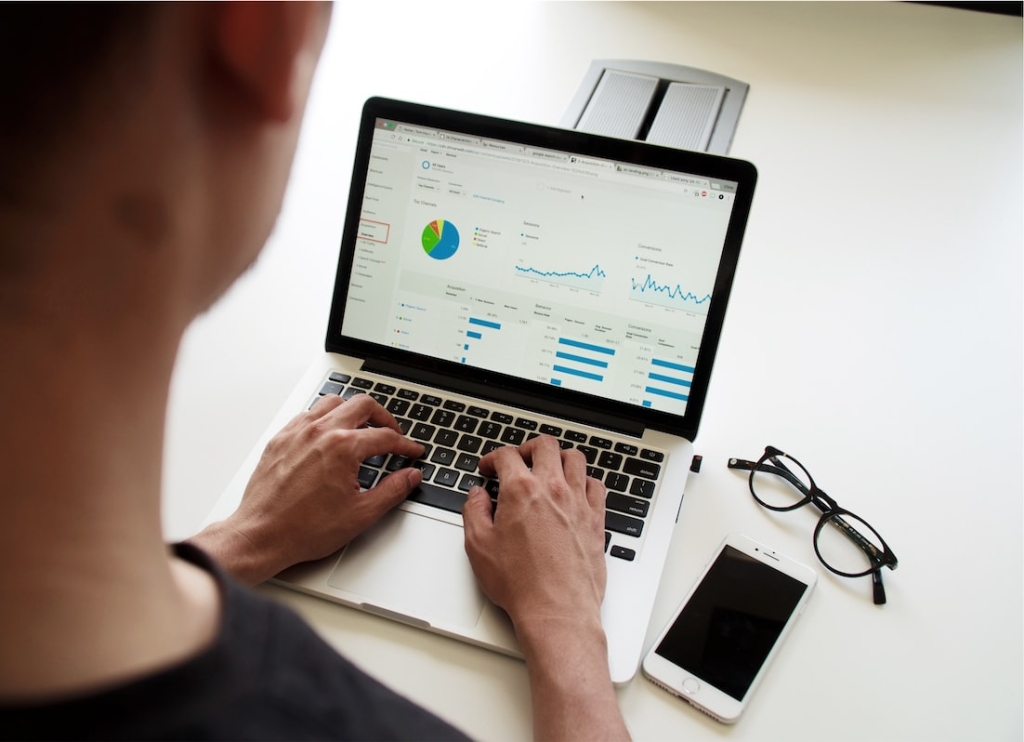 Here is a quick summary of the MassMailer vs. Mailchimp in comparison:
Differences
MassMailer
Mailchimp

What is it?

MassMailer is a popular and elegantly built native email solution for Salesforce CRM that enables you to send unlimited emails and email alerts, verify mailing lists, drip campaigns, build email templates, and much more. 

Mailchimp is a robust marketing automation platform that allows you to do everything from creating, sending, and analyzing email and ad campaigns with email templates, landing pages, and more.

Pricing

Starting from

$49.95/One-Time Pricing Model: Flat Rate includes the following:

Starting from

$11/month and includes the following:

Free Version

Free Trial

Subscription

Features

A/B Testing

API

Activity Tracking

Alerts/Notifications

Auto-Responders

A/B Testing

AI/Machine Learning

Activity Dashboard

Audience Targeting

Support

Available as phone, live chat, social media, and email

Available as phone, live chat, social media, and email
In Conclusion
As with any business or email marketing software solutions, it's crucial to consider the pricing, range of features that the platform offers, support available, and functionality.
When it comes to SFDC email marketing tools especially, it is all the more important to check if the tool supports the specific business processes, reports, workflows, and unique needs that matter to your business or team.
To help you evaluate this, we've compared MassMailer vs. MailChimp – two of the best options based on a few of the most important and required email marketing features.
While MailChimp is best for varied businesses looking to streamline their email marketing campaigns, MassMailer has a more niche target customer size which includes small and medium-sized businesses.
Another significant difference between the two is pricing, where Massmailer is the best free alternative to Mailchimp, working as a native email solution for Salesforce CRM. 
Overall, while MassMailer and Mailchimp are two email marketing platforms that are very closely matched with a range of exciting features to offer, MassMailer takes an edge in terms of combining both functionality and usability to provide to users.
It is an excellent solution for Salesforce CRM users and is perfect for eliminating Salesforce CRM email limitations for sending mass emails. Apart from this, the platform also allows you to verify emails for validity to increase your overall campaign performance.
To know more about MassMailer, start a free trial today.