The Ultimate Guide to Salesforce Email Marketing
Siva Devaki
2022-08-19T02:33:46+00:00
The Ultimate Guide to Salesforce Email Marketing
December 15, 2021 | by
The secret to your company's success might just exist in the email boxes of your customers. Email marketing is highly used and impactful today, as referenced by the fact that it has the potential for a whopping 3200% return on investment (ROI) when used correctly. When you put together the best email marketing techniques, you'll start to see your company's profit margins and other metrics take off. With Salesforce and other tools, you'll have the chance to bring your best and brightest email marketing ideas to life.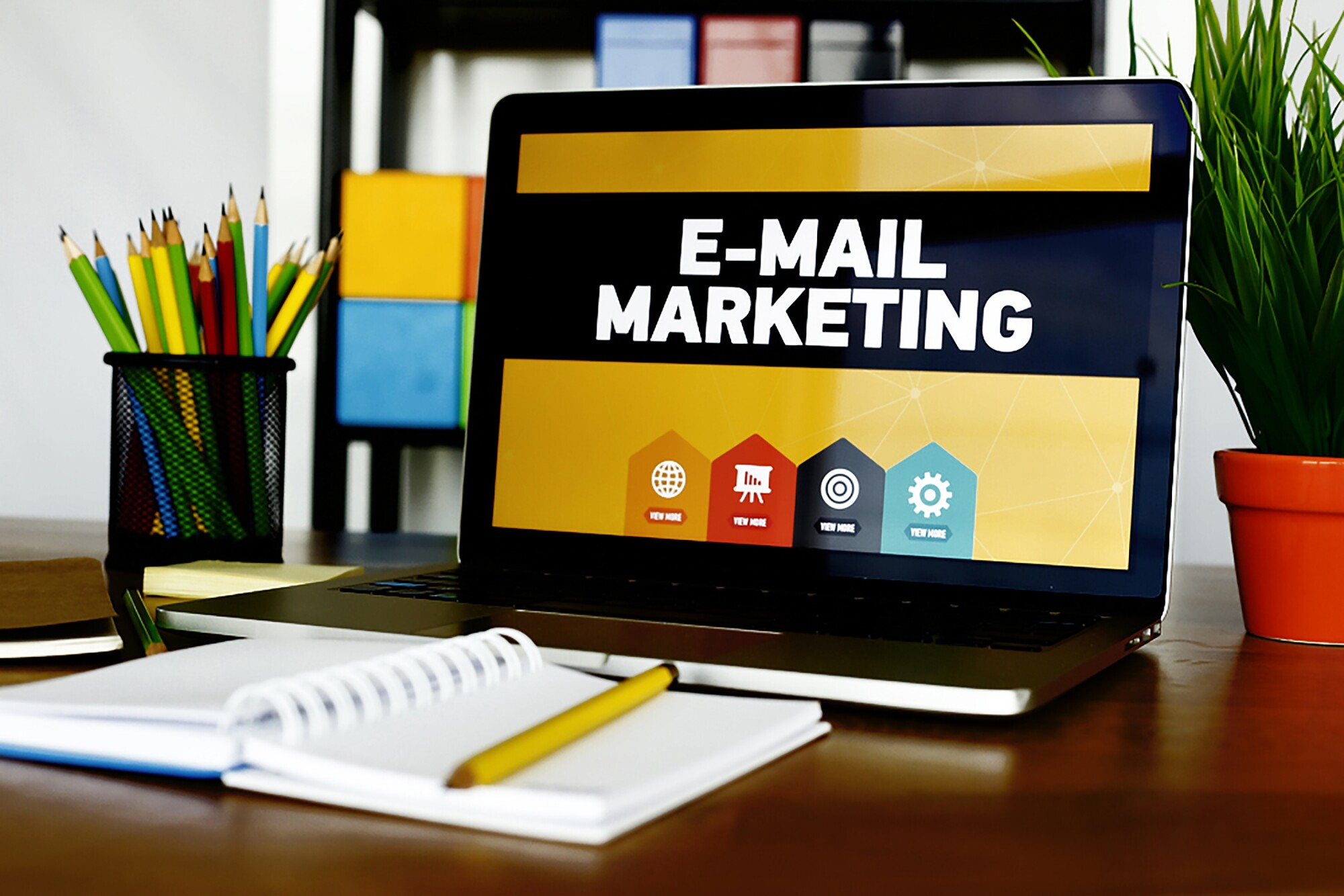 Here's what you should consider when setting out to start a Salesforce email marketing campaign.
Learn the Importance and Benefits of Email Marketing
So what makes email marketing such a great investment?
When you fully know the importance of email marketing, you'll find it easier to capitalize on the benefits.
For one, email marketing allows you to communicate directly with customers and would-be customers. People can wake up to your content a few times per week so that they always know what's going on with your company and brand.
Email marketing also gives you the chance to create personalized content and to directly hit certain segments of your marketing base. It's an amazing outlet for promotion, pushing products, growing your leads, converting sales, and raking in profits each quarter.
You'll also be able to collect precious data and analytics from your customers so you can learn more about them. This way, you'll be better able to serve them.
Find Out Why Salesforce Email Marketing Is an Ideal Platform
Salesforce is one of the most popular customer relationship management (CRM) platforms on the market—and for good reason.
This CRM platform is the software that you'll use to create email marketing campaigns that achieve all of your goals. You'll improve the way that you engage with them and can create sales campaigns that grow your profit margins.
With Salesforce, you'll have access to an immersive dashboard with all the information that you need and can create email marketing tasks that hit their mark.
You can also use several Salesforce programs that developers have made to add more firepower to this platform.
Assess What You'd Like to Accomplish Through Your Marketing Campaign
Once you know that you'd like to move forward with email marketing, it's important that you hash out what you'd like to achieve, and why.
From here, you can start kicking around email marketing ideas.
Perhaps you need a system to blast out email alerts, or maybe you need to market your content and services to your followers so that they stay engaged.
Other companies might want to create an internal form of communication that keeps employees, donors, or board members in the loop. Putting the best combination of email marketing techniques to use will help you accomplish your goals.
Create Strategies to Grow an Email List
Building your email list is the most important part of the process and is something that you'll need to pay attention to for the foreseeable future.
The best way to create and sustain an email list is by incentivizing your follower. When people have a reason for signing up and know that you'll send them valuable content, they'll be eager to give you their email address.
Consider throwing in a free product or discount in exchange for their email address. You may also create a custom reward program or offer a course in exchange for this information.
From here, you'll be able to plug their information into the CRM and will have a body of potential customers to market to.
Get Started With Your Salesforce Account
Try out the email marketing platform for yourself to see how useful it can be.
You'll typically be able to get a month's trial free of charge. Use this time to familiarize yourself with the platform so that you can figure out its strengths and features, and how you'll be able to use it for your marketing efforts.
Write Your First Marketing Email to Welcome New Subscribers
Your next step is to create a welcome email that is engaging. This email will first and foremost thank people for signing up and will let them know what they can expect from your marketing emails.
Your initial email should be concise and informative and should make people glad that they took the time to register.
Try Out Different Designs and Templates
Take the time to use Salesforce's impressive array of designs and templates. You'll be able to choose between options like newsletters, sales emails, product emails, internal memos, and others.
Try out different color schemes and make sure that your emails are always aesthetically pleasing.
Study Analytics and Tweak Your Email Marketing Strategy
Finally, make sure to use the many different analytics tools that come equipped with the Salesforce platform and its third-party add-ons. From here, you'll be able to study metrics like conversion rate, opens, bounce rate, list growth rate, and others.
Once you understand the Key Performance Indicators (KPIs), it'll be easier for you to hit your goals every step of the way.

Hit the Ground Running With Your Email Marketing Campaigns
Salesforce email marketing can revolutionize your business in so many ways, as referenced above. Once you cut your teeth, make sure you keep building on your email marketing strategies.
MassMailer can build on your Salesforce campaigns and fill in several gaps and blindspots. You'll be able to reach your customers and leverage this form of marketing to the fullest.
To learn more about us and to start a 15-Day free trial, fill out our web form or give us a call at 1 (800) 297-0991.