Email is still the King in Marketing
admin
2022-08-19T02:33:48+00:00
Email is still the King in Marketing
May 28, 2017 | by
From prospecting emails to client retention, email remains the king of marketing channels. With a median return-on-investment of 122%, email marketing is four times more effective than other marketing formats. This includes paid search queries, social media, and even direct mail. Even so, there are many companies that are still hesitant to get into email marketing. MassMailer.io provides companies with everything they need to send mass email to their prospective, former, and current customers — so they don't have to worry about missed opportunities. Here's what makes email so special.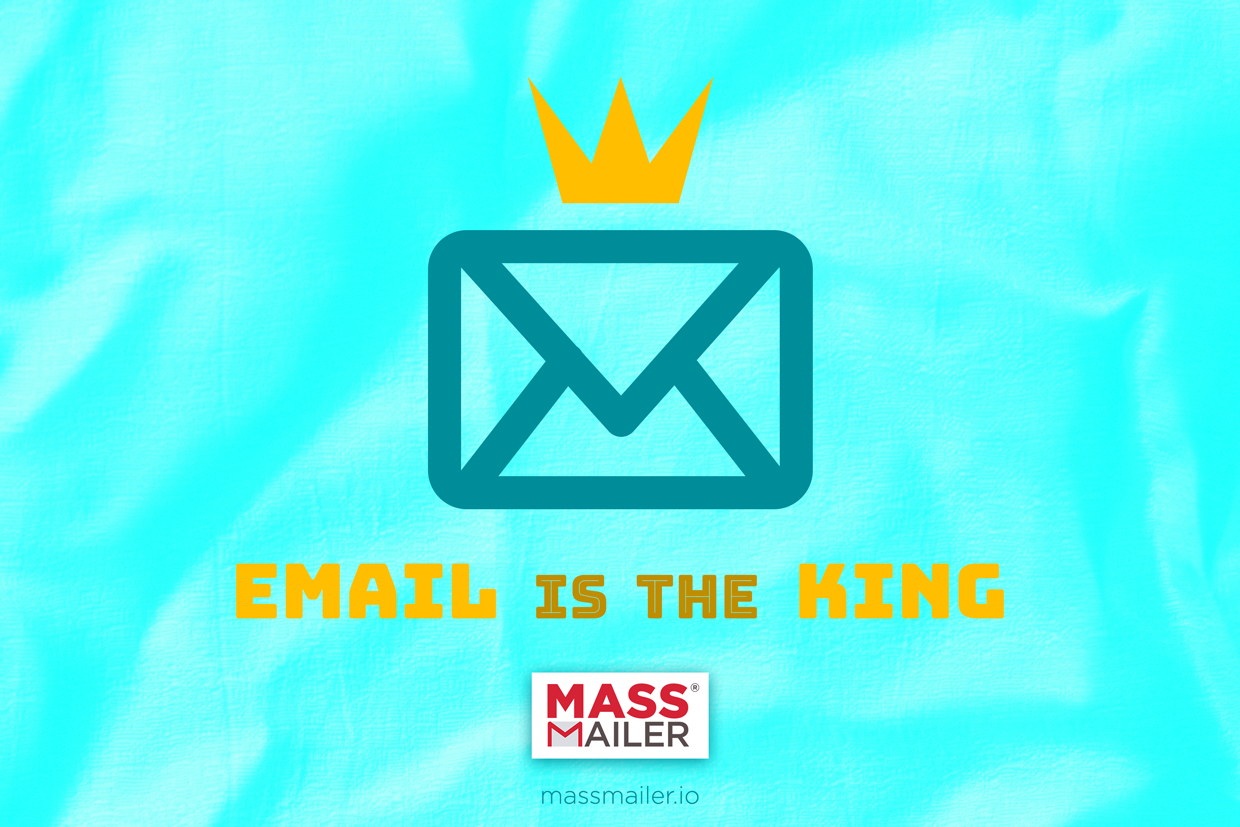 Email is Still the Most Effective Digital Marketing Channel
By 2019, it's expected that a full third of the global population will be actively using email. Regardless of your organization's demographics, you can rest assured that your customers are most easily contacted through their email accounts. Mass Email marketing for Salesforce CRM. Email marketing can create a sustainable long-term relationship with potential customers, guiding them through their purchasing journey and keeping them well-informed. Email marketing can be used to educate and inform new customers, retain current customers, and reconnect with former customers.
The Major Benefits of Email as a Marketing Tool
Email is direct. Nearly every consumer out there has an email address that they frequently check. While many do not check their social media accounts (or even read their physical mail), they are virtually guaranteed to at least see the subject line of your email.
Email is engaging. Multimedia email can contain anything you desire: infographics, videos, links, and more. When a customer has made the choice to click on an email, they have already decided that the email has something interesting to impart — from there, you just need to deliver what was promised.
Email is personal. Email can be triggered by specific events (such as a customer abandoning a shopping cart) and it can be tailored to the customer's needs (such as a customer's wish list). This gives a company the ability to create emails that truly speak to the customer's desires.
Email is automated. Automation technology is used by 82% of current B2B and B2C companies. Through email automation, companies can reach out to their customers without having to invest unnecessary time or expense. Emails can be triggered by customer actions and they can be sent on a scheduled, periodic basis. Both of these things can keep the connection open between company and customer.
Email's Evolution in the Future
In addition to marketing automation and bulk email systems, email technology is continually improving. In the future, it's likely that email will move more towards mobile apps rather than desktop platforms. Depending on the market, mobile email usage may already account for between 15% to 70% of email opens. Companies need to invest in the most current and up-to-date email marketing solutions in order to change with their customer base.
It's clear that email is the most effective marketing channel — both in terms of ROI and in developing a direct relationship with customers. But organizations may need a little help if they want to create a comprehensive email marketing solution. Integrated directly into SalesForce, MassMailer.io is an all-in-one solution for bulk email marketing and email automation. If you want to learn more about the benefits of email in the modern marketing era. contact MassMailer.io today.