Copywriting Techniques to Boost Email Conversions
admin
2022-08-19T02:33:47+00:00
Copywriting Techniques to Boost Email Conversions
November 20, 2019 | by
Author: James Daily is a seasoned content marketing writer and head of the content department. He is also a frequent contributor to blogs that relate to content development, social media marketing, and spreading brand awareness. You can connect with James on LinkedIn.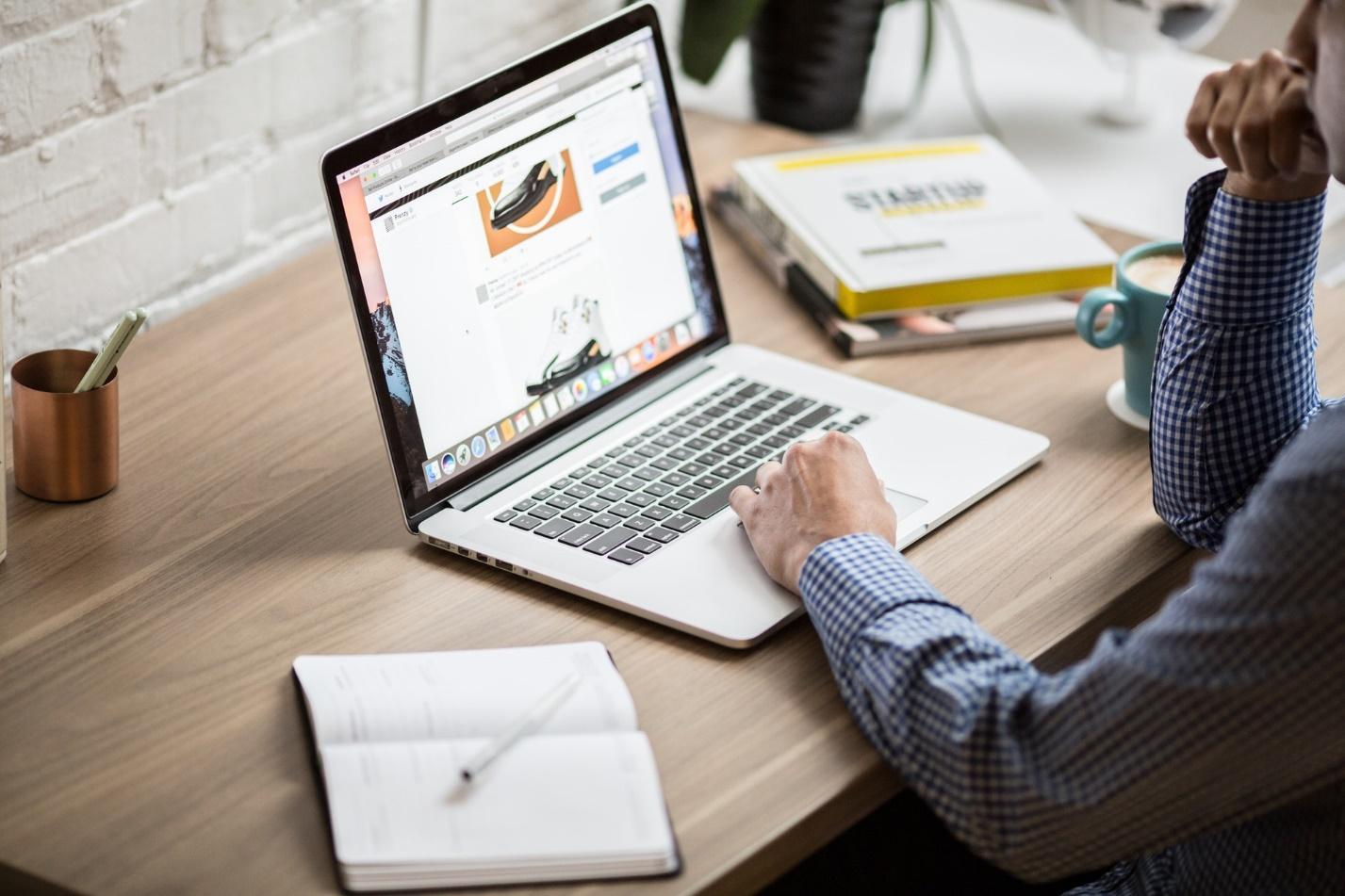 Copywriting Techniques to Boost Email Conversions
Email marketing remains an important channel of communication between companies and clients. In contrast to other instruments, personalized letters greatly help to establish direct contact with a customer and build trust in a relationship.
For this reason, most copywriters struggle to find new techniques, which will boost email conversion. If you also want to improve the effectiveness of your business, check the following copywriting hacks.
Clients First
Your email should be about the customer's wants, needs, and dreams, not about your product. Every electronic letter should contain a clear message, which explains how your company can help a client to solve one of his issues. 
People pay money not for a product by itself, but for a benefit, which they can get using this product. A woman purchases a nail polish not because she wants to paint her nails in a bright color, but because she wants to look attractive. So, instead of writing that "lacquer has a unique long-lasting formula", you should better say that "after using this lacquer your hands will look absolutely gorgeous".
The customer-oriented approach works great for email marketing. "It helps to create personalized and unique interactions with the clients and convince them to be loyal to your brand. Otherwise, they will choose products of your competitors," – explains Anthony Smith, Forbes contributor.
Personalized Approach
It's a really important task to personalize every letter in order to make an addressee feel like a very special client. You should use modern technologies to manage customer's personal data in the most effective way. Today, you have an opportunity to start your letter from a customer's name automatically and provide a valuable "only-for-you" offer, which no one could reject.
For example, the travel company TripBase sends letters with the price drop alert based on a recent browsing history of a client.  So, when an individual plans a trip to a concrete destination on specific dates, he can't help but click the "Act Now" button to see a low price.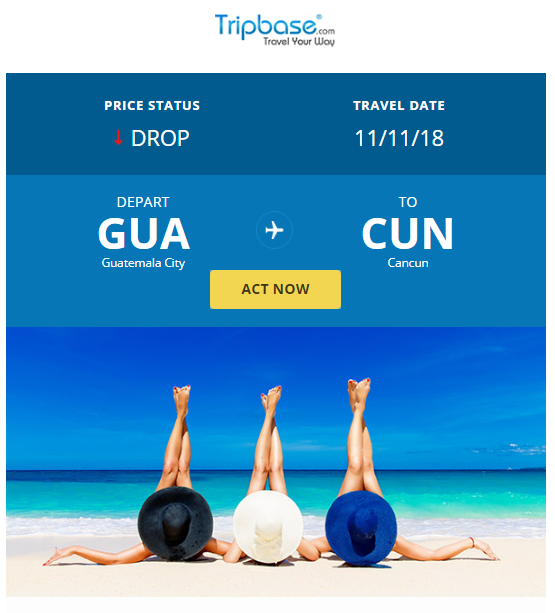 Screenshot source: personal email from Tripbase.
Modern users got tired of the spam. They don't trust companies, which send impersonalized emails. If you want to reach out to your customers and boost email conversion, make sure that every letter contains a valuable offer, which your competitors can't provide.
A Catchy subject line and the first statement
A subject line is the first thing your client sees when they get an email. So, this phrase should be intriguing enough to drive the addressee's curiosity. Modern people get tons of emails every day but open only a few of them, which titles promise to present informative content.
The perfect subject line should be short, precise, and relevant to a core message of the letter. Keep in mind that the first few words of email's body are also displayed in preview, and the quantity of these words varies on the size of the device's screen. For this reason, the beginning paragraph should sound like a logical continuation of the heading and should contain additional useful information. 
You should come up with the most original subject lines to increase the open rate of your email marketing campaign. Feel free to use emoji and exclamation marks to convince your client to read an email. 
Take a look at good examples created by CheapOair and Tripbase. All subject lines announce special deals and contain words "for you" in order to make email sound more personal. Preview text clearly explains what kind of perks wait for an addressee in every letter. 

Screenshot source: personal inbox.
Psychological Tricks
Effective copywriting techniques heavily rely on psychological tricks. If you know how they work, you can easily double your email conversion. 
The contrast effect
According to the psychological concepts "anchoring" and "the contrast effect", customers make buying decisions faster, if they are provided with a frame of reference for price comparison. According to this approach, if your email contains information about a few special deals, you should put the most expensive offer first. 
Let's take a look at the email from Hipmunk, which brightly demonstrates how to apply the contrast effect in practice. When a customer opens an email, he immediately notices that there are two special vacation offers, which cost $729 and $69 respectively. In contrast to the first deal, the second option seems to be extremely affordable, so the client wants to learn more and clicks the call-to-action button.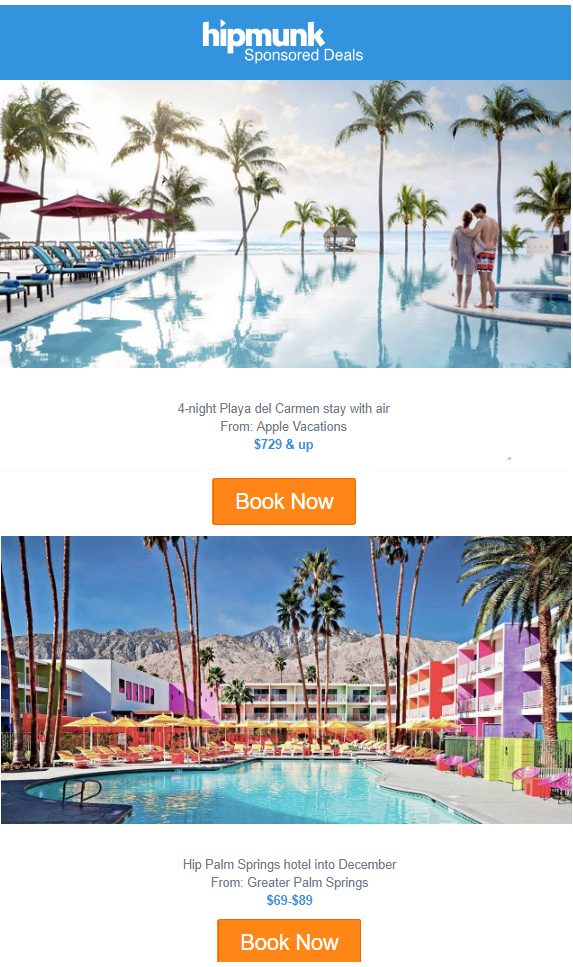 Screenshot source: personal email from Hipmunk.
Fear of missing out
Another psychological tactic, which always boosts email conversion, is a fear of missing out (FOMO). When an email contains phrases like "only two seats left", "final chance to get this deal", "book today to save $25", people don't want to miss a unique opportunity. When you emphasize the scarcity of your products in a stock or limitation of the time discounts, clients hurry up to complete the desired action.
Everyone likes to win, not to lose. So, when a customer can miss a chance to get a great product or a huge discount, he is forced to act. So, if you understand human nature, you can compose an effective email.   
Polite question
One of the simplest psychological tricks, which every copywriter can use, is to make a client agree with you. Add a polite question at the end of the letter, which will make addressee say "Yes, I do" and click the call-to-action button.
For example, you can use questions like these:
Do you want to get the dress of your dreams with a 25% discount?

Would you like to get insurance and feel totally safe during your trip?

Do you want to see a hidden offer, which we created for you?

Would you like to read a book by your favorite author for free?
If this statement corresponds with the customer's wants and needs, there is no doubt that he will complete an action. Try to understand your target audience better in order to compose a letter, which will maximize the conversion rate.
Proofreading as a priority 
Sometimes copywriters work too hard trying to design the most exclusive templates, so they simply forget to proofread the text. As a result, a brilliant email can fail, because of the numerous typos and spelling mistakes.   
Even one wrongly used or misspelled word can ruin an entire email marketing campaign. So, if you care about the company's reputation, you should take proofreading seriously. Before sending an email, make sure that you have polished every single sentence.  
A/B testing
Even the best paper writers with great intuition cannot accurately predict how customers will react to a specific message. For this reason, you should create two templates of email and run A/B testing. There is no sense to play guessing games when you can get to know exactly which version will result in better conversion. 
Companies, which do not run A/B testing, waste a lot of money. It's crucially important to compare the performance of two different emails in order to incorporate some improvements. Sometimes it's enough to paraphrase a subject line or change the color of the CTA button to increase conversion by 25-65%.
Conclusion
If you want to boost email conversion, you should start your work from the marketing research. It's crucially important to understand what your target audience really wants in order to craft a unique value offer. 
Use your imagination to come up with the original subject lines and messages, which will drive curiosity. Feel free to apply various psychological tactics as well as A/B testing to create an email, which will not leave your customers indifferent. As a result, you will design an outstanding email marketing campaign.