EMAIL BEST PRACTICES, EMAIL CAMPAIGN, EMAIL DELIVERABILITY, EMAIL MARKETING March 4, 2022
How To Combine SEO & Email Marketing To Get Better Google Rankings
SEO and email marketing are two powerful tools in the digital marketing world. These strategies are entirely different but have one principal aim – to reach the right audience with specific content. If we combine SEO efforts and email marketing optimization, we just get a killing union to boost Google rankings. But, at the same time, it will help attract more customers and sell the necessary product or service.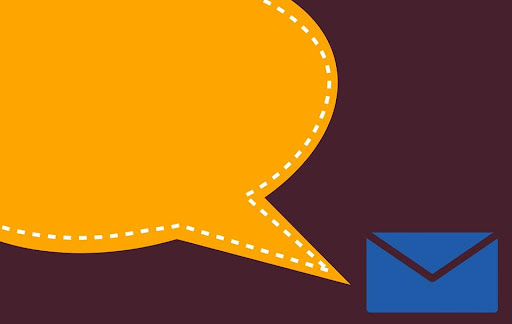 So, we should clarify how to create efficient SEO email marketing and its ways of application. The following explored tactics for email marketing in SEO will aid in keeping your fingers on the pulse and achieving the desired results.
1. Engagement via worthy content
If you use only promotional mailing, your company will never attain the needed rankings. As practice shows, people appreciate so-called online interaction. Try to reject monthly-discounts emails and provide more educational info. When your subscribers see the notification with an exciting text instead of an ad, they will definitely open an email. Here the process of involvement begins. You begin to reach good page traffic. Some potential customers even write feedback and all these actions influence the Google ranks.
One more working method is to generate an attractive signature and insert social network buttons into emails. Thus, people excited about your brand information will follow you on social platforms by clicking on a particular button. In addition, social media activities like commenting and post sharing may significantly lift the statistics of your page, raising it to the top level of search engines.
Still, you can go the extra mile to obtain a high ranking, but it's nothing without the correct targeting. So first, ensure that the exact 'your' audience gets the mailing list. If you have no idea how to set it up, various services perform quality outreach campaigns.
Moreover, since malware via spam, fishing, authentication, and sniffing attacks are more common, you should apply smart digital marketing. It provides your email security with various preventive measures usage.
2. Content personalization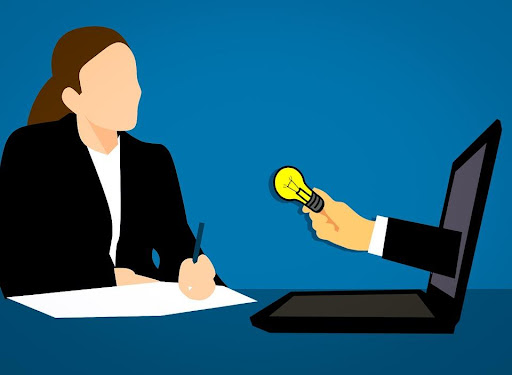 This point has a connection to the previous one. If you want to increase email marketing optimization,  take care of your mailing list sectioning. This approach ensures appropriate content reaches a suitable audience. Each brand tries to cover a great range of varied topics. There is no warranty that the vast majority of subscribers will be engaged with all of them.
So, if you do email list segmentation and enable each subscriber with the related content, your outreach can rise many times. The website traffic will elevate while visitors spend enough time exploring its information. It will undoubtedly play into the hands as the more time on the site, the higher Google positions.
Here the key issue appears. What actions do we have to take for the email lists division?
Receiving users' data from the email profiles.
Social media information acquiring.
Email marketing apps usage.
Survey and questionnaires of users.
Keeping to the previous tips, you can make a portrait of each buyer's group and identify target topics for them. Then, produce content based on their preferences and send it in categories. You may do all these operations via specific apps that automatically generate segmentation.
What's more, there is another way of sectioning. Grouping according to gender, age, psychological characteristics, and demographic aspects will also affect.
3. Including backlinks to emails
Despite the email usage as an information-sharing source, it is a perfect place for backlinks earning. These links are usually coming from other websites. You may get them through generating and sending content to the qualified sites in your niche. When you receive backlinks, it makes your page highly reliable. Google prefers trustworthy sites, so rankings directly depend on obtained links from such ones.
However, your content doesn't always come into authoritative sites' view. Sometimes, you have to put some effort into getting in touch with them. SEO email marketing is the solution. For instance, try to develop the invitation for content reviewing. It can interest and involve sites of credibility and they will use your info within their content frame.
Valuable content is only one side of the coin. Another belongs to the guest posting service usage. Try this site if you want to have your writing catchy with a constant traffic flow. Providing your subscribers with guest posts containing backlinks or asking them for direct linking on social media will incredibly increase Google rankings. It appears to be a pretty thought-out SEO email marketing strategy. 
The following crucial aspect is generating an outreach for link building. Apply your backlinks in the body part closer to the beginning to make it as potent as possible. It is essential to use links and anchors naturally and in the appropriate context. Moreover, if your backlinks are unique and linking sources are diverse, then the best search engines spots are guaranteed.
Sticking to all the points mentioned earlier will help choose safe backlinks and perform qualitative optimization.
4. Catchy newsletters creation
While developing email marketing strategies, the primary intention is to make subscribers find your content worthy and exciting. Have you ever thought that you could offer information not only to your followers but to a broader email audience? All you need to do is build engaging newsletters.
Creating a blog is the most excellent way to perform it. Just join a few corresponding emails information into one resource. That way, you will get an appealing blog both for subscribers and engine searchers. If you strive for the SEO optimized blog, make sure that the content of your emails involves:
Applying relevant keywords.
Small paragraphs division.
Links to appropriate sites.
Checking for topicality and coherency.
Grammar mistakes audit.
Following such things during newsletters development ensures you a substantial public engagement. As a result, more people can find out about the business, products, or services you provide. Thus, you will definitely get interested potential customers as well as high Google ranks.
5. SEO keywords and keyphrases testing
We recommend testing to define what SEO email marketing tool will influence rankings. There are a few choices. The first is A/ B testing deals with comparing two various emails options. Second, multifaceted testing covers the usage of more than two different emails templates.
Both techniques will give a vision of what content your audience consumes and what they are likely to search for further. So, you will reveal clues on what precise words are better to use for subscribers' enlarging.
One more strategy is subject testing. It works to try keywords and keyphrases in the subject lines and the emails' body copy. You can then perform a keyword promotion campaign by leaning on the audience's email interaction experience.
6. Digest generating
If you are eager to obtain good website traffic, then a digest is salvation. Your content has to be eye-catching and multi informational to make the cut. Picking up the most readable articles on similar topics is the best way to build a digest. Try to use appealing subject lines and attach worthy texts to the digest.
It would also be great to create a specific list of influencers and experienced marketers interested in your info and send them engaging digests regularly. They will share and repost newsletters, thus presenting your content to many people.
If your texts provide only promotional and product types of information, there is a risk that users won't even open an email. So, we suggest using no ads activity in digests because it may have harmful consequences. You will get poor traffic and a row of unsubscribing. Nothing annoys people more than excessive advertising.
7. Subscribers feedback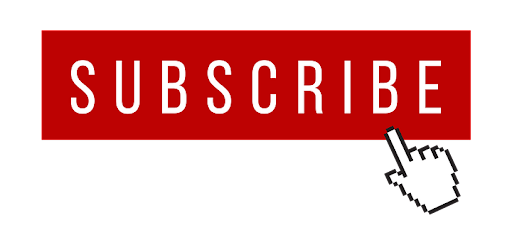 Asking subscribers for their opinion is the fastest way to bridge SEO and mailing marketing. Reviews really impact SERPs. If you want your business to prosper, ask your users for feedback. The bigger comments flow, the higher credibility your site possesses.
So how can you engage your audience in intense feedback writing? It's actually a piece of cake. Offer them discounts on your products or services or give free access to educational materials. It could be anything that connects to users' money spent on your industry. Few will refuse to give reviews when bonuses are looming on the horizon. So, it's a win-win situation for both sides.
The golden rule here is don't require positive comments and write no fake feedback. People feel fraud from a mile away. It's better to always stay honest with the subscribers, and it will award you with excellent traffic and SERPs.
Moreover, users reviews will give you an insight into what you should change or improve in your brand. Thus, you may come up with solutions for processes setting up and attracting new customers. Besides all of the above-written aspects, emails feedback is a powerful tool for SEO ranking promotion. It manifests as follows.
Discovering useful keywords 
It takes plenty of time to research what keywords are the most profitable for your campaign of SEO email marketing. But, despite the deep keyphrases analysis, you can't detect all the relevant ones that suit your business portrait. Here feedback enters the arena. Detailed comments exploring will show you what info language your audience operates. So, your brand will be ahead of the curve using this secret tool.
Paying attention to users' experience
Your website visitors may help you determine gaps like improper page design, messed navigation, and slow uploading pace. It can harm traffic and, accordingly, search positions. If you have feedback about problems of this sort, you may quickly fix them. At the same time, their absence will considerably complicate the improvement process.
It is well known that catching content is the core of email marketing in SEO. To boost your articles, you should pay attention to audience opinions. For instance, you identify that some topics aren't highlighted or missing at all. People start giving reviews on what they would like to learn. That way, including this information on your site, you build more compelling content and involve more potential customers as well.
8. CTA application
One of the crucial parts of email marketing belongs to CTA (calls to action). It works as a direct pointer to perform a specific action. As practice shows, subscribers make decisions for your benefit in most cases if calls to action are available.
Your content sharing will be stable high if CTA placing is proper and its design is alluring. We suggest setting the button in the email footer section. The vital point is that CTA shouldn't be attacking in any way. It has to be noticeable but simultaneously don't irritate. Then your audience will willingly take your offer, not realizing that CTA made to do it.
One more CTA you may use is asking subscribers to forward emails to close surroundings. It will lead to immersing more people in exploring your info space. As a result, traffic will increase, and all thanks to combining  SEO email marketing.
9. Adding UTM
If you wish to track how effective your emails marketing campaigns are, apply UTM. It is responsible for sending info regarding link-clicking to Google Analytics. As soon as a subscriber clicks a specific link, this tool generates statistics, making UTM parameters audit. Then, you can get an extensive report from GA and decide what emails marketing technique suits you the best.
The question is how to add UTM parameters correctly. It isn't actually a tough row to hoe and URL Builder will come to the rescue. Firstly, attach your email link to the 'URL Website' field. Next, add the campaign source or the newsletter to the corresponding rows. The following step is to put the marketing medium to the 'Campaign medium.' The last point is typing the campaign name into the same-name field.
Conclusion
While email marketing and SEO are independent and self-sufficient spheres, their mixture is an unbeatable tool for boosting traffic and rankings. The result will be evident if you try to engage the audience via worthy and personalized content, including backlinks to the emails. Applying UTM and CTA, creating newsletters and digests, analyzing feedback, and testing keywords will only strengthen the power of the previous points. Do not hesitate to implement these tactics and reap the benefits right now!