EMAIL BEST PRACTICES, EMAIL CAMPAIGN, EMAIL DELIVERABILITY, EMAIL MARKETING February 21, 2022
Email Marketing Hacks 102: How To Get More Leads Via Email Marketing
Lead generation is basically a process where businesses collect information about their potential customers through multiple platforms, opt-in forms, subscriptions, etc. It includes information including name, email address, age, interests, etc.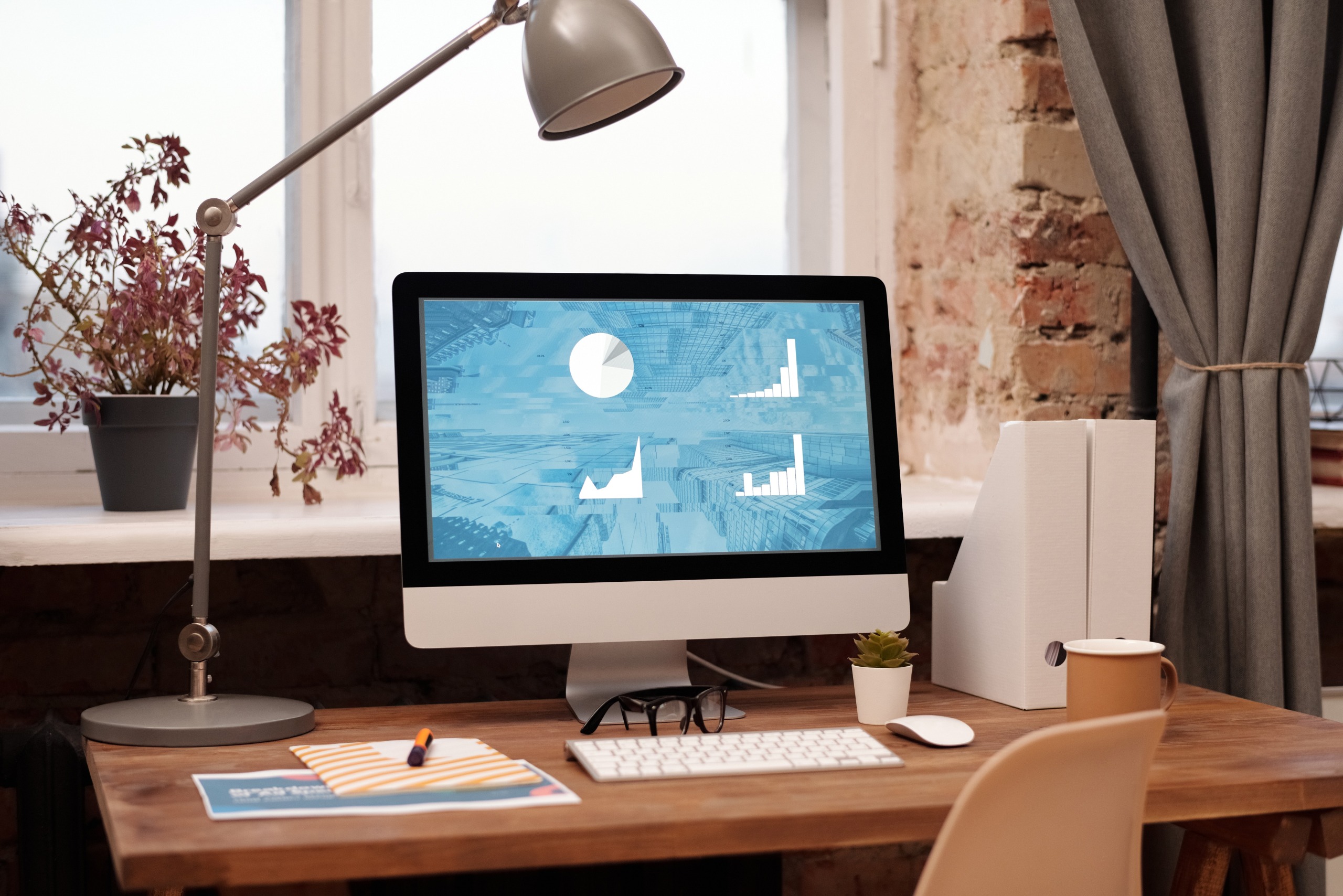 The data is then utilized for lead generation via email marketing. The process is not as simple as I've written it for you. Marketers face various issues and hurdle generating enough leads. Hence most marketers consider it as their biggest challenge.
Well, with some email marketing tips, lead generation is possible and can provide you with a good return on investment. Before diving into how to generate leads, let's first get through the importance of email marketing for lead generation.
Why Email Marketing Lead Generation Is Important
With a global market of $7.5 billion in 2020 and an expected value of $17.9 billion by 2027 (Statista), emails are still considered one of the most authentic and reliable ways for formal communication.
For any business, it is crucial to have an email lead generation strategy. Not only to build their customer base but to generate sales. If you do not have an effective system to gather potential leads, you may struggle as a business in making sales. Consider reading the article for email marketing tips on how to generate leads.
Having the right plan for the leads can help you nurture your audience, guide them, get conversions and increase your customers. According to stats, emails are still the most effective way for lead generation with the highest ROI.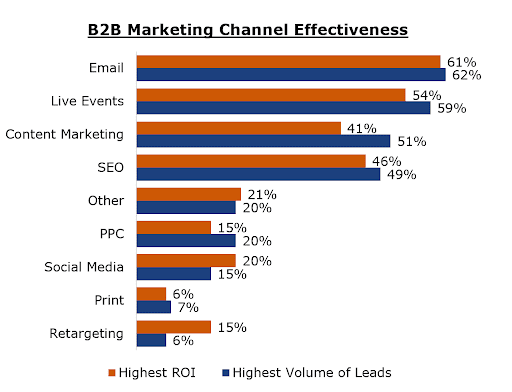 A good lead generation strategy can benefit your business in many ways including,
You can target a particular range of audiences depending upon your product.
It helps you in increasing brand awareness with your email theme and content.
Gets you more leads which means increased customers and better sales with low investment.
With these email marketing statistics, it is clear that emails are essential when it comes to lead generation.
The question now is, how to utilize email marketing for lead generation? Let's have a look at some of the best practices that can help us with this strategy.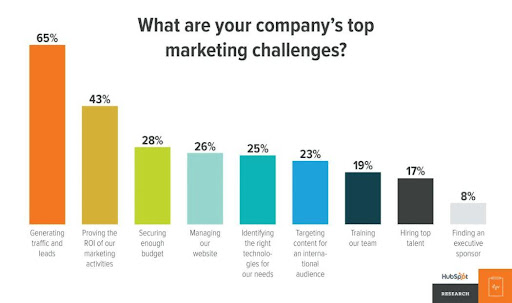 How To Generate More Lead Through Email Marketing
In order to increase your leads with the help of emails, it is essential to follow some email marketing tips and basics.
1. Identifying Your Target Audience
The first step towards email marketing for lead generation is to identify your target audience. You should know about your ideal clients so it can improve your conversion rate.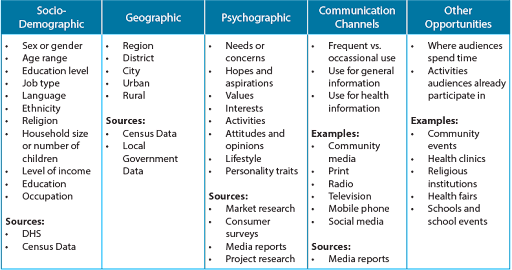 Try to get the answers to the following questions about your target audience.
What industry do they work in?
Where do they live?
How do they communicate?
What is your target demographic?
What are their hobbies?
How do they get their information?
What are their problems and pain points?
How much do they earn?
After getting these answers, you will be able to understand your ideal buyer persona. It will enable you to get the most out of your email marketing campaign.
2. Optimizing Efforts With Lead Scoring
It's not enough to know your audience. There should be accuracy with your marketing strategy. It is essential to reach the right person at the right time with the right message. This can be possible with lead scoring so that you could be able to capture high-quality prospects.
With lead scoring, you can prioritize your leads on the basis of their activities and interests. These leads are most likely to welcome your emails and are very near to conversion.
See the following image that can help you understand lead scoring and how you can prioritize your leads with the customized score on various activities.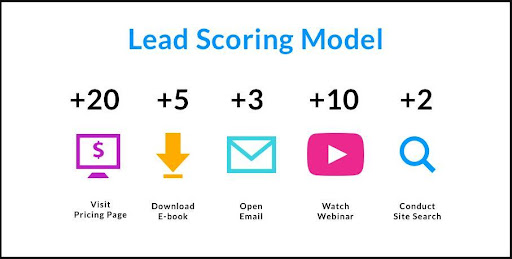 You can similarly include more activities and score them accordingly. Email automation can also be used to target the lead at the right time.
3. Generating Suitable Email List
In order to succeed with your lead generation via email marketing, it is essential that you have the right email list. Following are two ways you can get good email lists in search of a potential client.
a. Leveraging Gated Content
Content that requires the user to fill in a form before reaching the actual content is known as gated content. This content could be anything, including videos, articles, white papers, etc.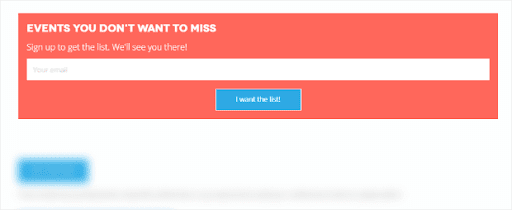 For instance, you can use this form when your readers finish reading a blog. You can ask them to sign up or provide their name and email in order to download a relevant article, report, or ebook.
b. Utilizing Social Media
With more than 4.62 billion users, social media is one of the biggest digital platforms in the world where you can generate direct leads and email leads as well.
Posts various types of content on social media to engage your audience and leverage premium content to get email lists, divert your audience to your website.
It can help you gain email lists along with social media followers. Using the following ways, you can increase your email list with the help of social media.
Add content upgrades to your blogs and then promote them on your social media. You can then use it as gated content to get the email lists and new subscribers.
You can also add a signup form and opt-in form to your Facebook page.
Add social media handles to your blogs so that your subscribers and readers can share them to their social media networks.
4. Performing Email Segmentation
Sorting your list is essential when it comes to email marketing for lead generation. It can allow you to analyze your collected data. Once you are done with identifying your target audience and generating email lists, you can easily segment your email list on the basis of demographics, interest, user behavior, age, and buying power.
Similarly, segmentize them on the basis of their previous purchases, how long they have been with your brand, email engagement, and session length.
Target different types of audiences with customized content. You cannot email similar content to each of your subscribers. Deal them according to their buyer persona.
5. Engaging Audience With Attractive Content
You need to understand that sending your audience a sales pitch directly and asking them again and again to purchase your services or product will not work for you..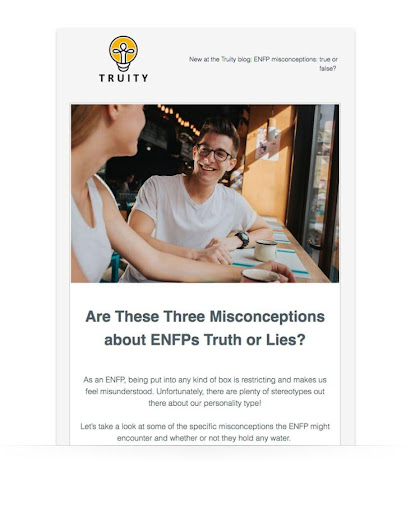 Instead of sending them fluff content, try to engage them with your content and make them regular readers of your content.
For instance, if your audience is interested in starting an online business and you are a hosting company, start with sending blogs that may include topics like,
How to start an online business with zero budget
How to get suitable resources for an online business
Similarly, you can start a series, then gradually turn the things to hosting by telling them about your services, benefits, etc. With these email marketing tips, you can then turn your readers into customers.
6. Designing Catchy Emails
According to a survey conducted by Assignment Assistance, the audience is more engaged towards emails that are easy to read and are designed with simplicity.
Adding in too many colors, difficult fonts, and typical words can make your audience lose interest in your newsletters.
This is the reason that the design of your email is really important if you want to generate more leads. Make clean and concise emails and make sure the length is not too long.
Make sure to include a CTA at the end so that you can take your audience to a relevant landing page. Details upon the CTA will be discussed later on in this post.
Do not forget to include a super cool email signature with company social media handles so that readers can visit your social media platforms. Include necessary information in the signature, including contact details.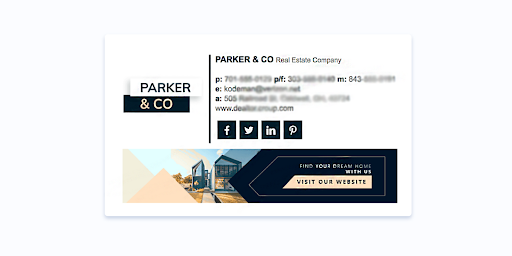 7. Making An Attention-Grabbing Subject Line
According to research, 69% of recipients do not even open the email due to a spammy subject line. 33% of emails get opened if the subject line is catchy. It is essential that if you are looking for an answer on how to generate leads through email marketing, then the subject line is one of the factors.
Try to use attention-worthy words in your subject line. Adding in the recipient's name in the subject line can make them more interested in opening the email. Furthermore, it is found that including emojis in the subject lines can increase the open rate by 56%.
Furthermore, you can customer the subject lines by using bold and italic fonts where necessary.
8. Adding A Click-Worthy CTA
Making sure to include a compelling CTA in your email can increase the click rate by 371% and your sales by 1617%. Each of your emails should contain one clear CTA.
Create a sense of excitement, mystery, and urgency with your CTAs when you are performing email marketing for lead generation, so your audience couldn't stop themselves from clicking it.
The below examples will help you create better CTAs to get more clicks.
Keeping them short is the primary necessity. Keep your CTA text to a maximum of 4 words. 2-3 words CTA will do it better for you.
Ensure to make your CTAs action-oriented. Use texts like, Get the Discount, Avail 50% Off, Try for Free, etc.
As advised by academic services, You should leverage FOMO (fear of missing out) by using texts like 2 Spots Left, Today is the Last Day, Shop Now, etc.
9. Using Email Triggers Via Automation
Automation is the ultimate answer to the question of how to generate leads through email marketing. Sending email triggers leveraging automation can boost your sales, as 66% of the marketers believe in the automation when it comes to email marketing. Simply send your users –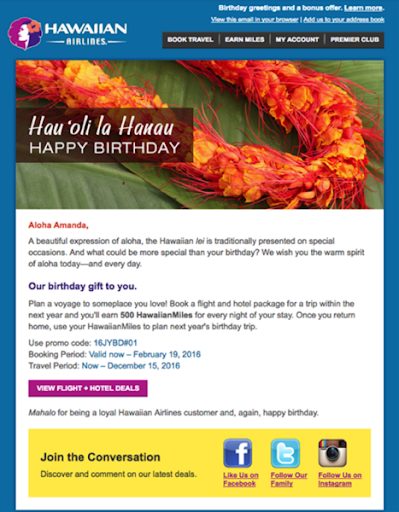 A welcome email when they subscribe to your newsletter.
Send them greetings with personalized offers on their birthdays and special occasions.
Do not forget to send them abandoned cart emails.
Send FOMO emails, making them realize that an offer is about to end.
Send them reviews with the subject line, 'What others say about us!'.
Excite them with some product recommendations after analyzing their behavior.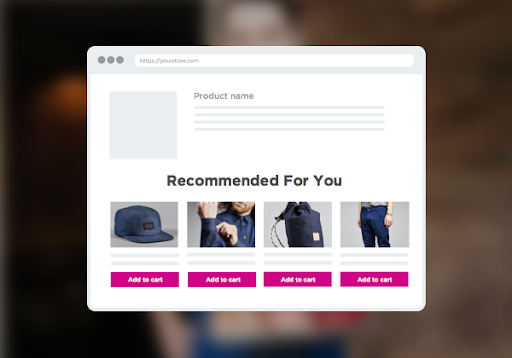 10. Sending Them An Attractive Offer
I hope things are a lot clearer on how to generate leads via email marketing. Well, since now you have engaged your audience with blog posts, recommendations, greetings, it is the perfect time to send them some direct offers and information regarding your services.
Tell them what you provide and why your services are beneficial. Keep a friendly tone in your emails so that users can feel free to contact you.
More importantly, make sure that you are sending the email at the right time. Most of the emails are read in the morning, and Tuesdays and Wednesdays are the best days to send an email.
11. Applying Personalization
How to generate more leads through email marketing? When asked, the experts answered, through personalization. According to stats, The rate of email personalization has increased to 60% as compared to that of 38% in 2019.
Personalization plays an important role in making recipients read an email properly. Even bigger brands like Netflix use personalization for their beloved customers.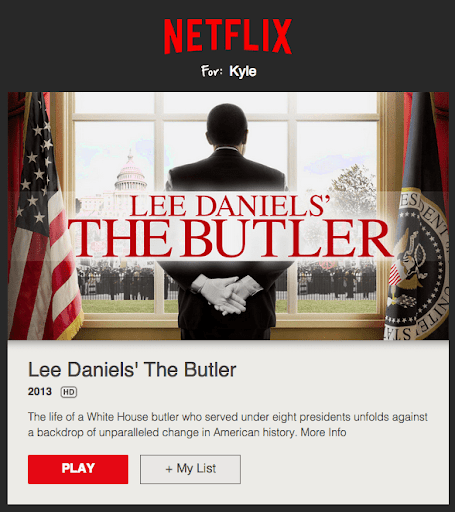 Try to use the name of the recipient in the subject line and in the email starting as well. Leverage your website's data regarding products they have sent to cart, etc.
12. Optimizing Emails For Mobiles
According to a study, if you have a mobile-friendly email design, it can increase your unique clicks by 15%, as 53% of emails are opened on mobile phones. Well, since most of the users now use mobile and emails are being integrated into mobile phones easily, it is essential for the success of your email marketing campaign to have a mobile-friendly design.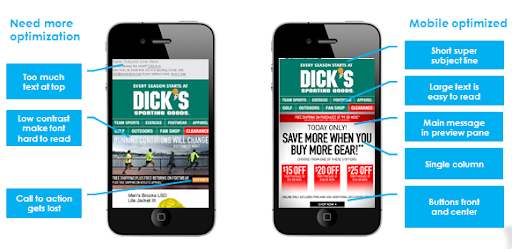 Here are some quick tips to optimize your emails for mobile phones.
Create subject lines with 25 – 35 characters
Create consumable, short, and scannable chunks of content (short paragraphs, bullets).
Make sure to add a CTA button (44 x 44 pixels) at the top of the email.
Leave some space around the links and CTAs so that they can look clickable.
These are some tips using which you can generate leads from email marketing.
While Summing Up On How To Generate Leads From Email Marketing
Lead generation via email marketing can be challenging if you are not following the correct path. Working step by step can drive a successful email marketing campaign for you and get you more leads.
I hope that this article has provided you with informative tips on email marketing lead generation, and it will work for you. Drop your comments and suggestions below to interact with me.
Author Bio
Melissa Calvert is currently working as a Digital Marketing Strategist at Crowd Writer. There she deals with several essay writers and guides them in perfecting academic writing. Melissa has worked as an email marketing strategist with several organizations. She loves to travel and spend her leisure time playing guitar.