EMAIL BEST PRACTICES, EMAIL CAMPAIGN September 25, 2021
Email Marketing Analytics: 10 Metrics You Need to Measure
Email marketing comes in many shapes and sizes. It could be in the form of email newsletters that inform your community about the latest news, updates, or tips about your company as well as its products. On the contrary, promotional emails work best to drive sales, signups and offer new products. They include offers that encourage both your prospects and customers to buy a new product or avail of a service. Acquisition emails, however, involve advertising and can go a long way in converting prospects into customers. They are especially effective for those prospects who have shown some interest and those who have received your emails but have not yet decided to make a purchase. Another form of email marketing is retention emails for your customers who have not made any movement or interactions with your company lately. Such a strategy is helpful to keep them within your loop and make them feel involved despite being on hiatus for a while.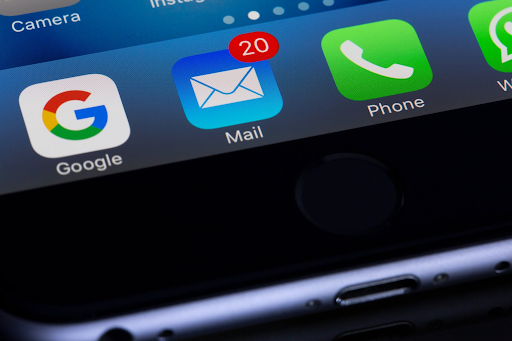 In other words, an email marketing campaign is simply every time a company dishes out an email to its community, may they be new prospects or old customers. It is one element in the umbrella of internet marketing that encompasses online marketing through social media, blogs, and other websites. This strategy has been proven effective for businesses, especially when the matter of sales communication is talked about. Communication plays a crucial role in sales and marketing strategies. It is the backbone of these strategies. Each campaign must spark interaction, elicit responses and compel action to hit goals and targets. Otherwise, the company will just waste its money. Many companies lean on email marketing because of its all-inclusive nature. A well-designed email that includes all necessary information that your company's community needs to know is simply incomparable in content to a 30-seconder commercial or a single-page poster. It is also cost-efficient in a way since one only needs a laptop or a computer with an internet connection to deliver a campaign. 
Another characteristic of this marketing strategy is that it can be easily monitored — a reason why small businesses find it reliable and helpful. Being a canvas where you can consolidate everything, you may add various elements that can bring you closer to the pool of prospects with great intention. You can add a newsletter signup option, links to your website or social media profiles, or simply a checkout button for impulsive buyers. These things are what makes email marketing a valuable strategy. However, these are not the complete list to ensure your success alone. Monitoring, evaluation, and understanding how to measure your marketing campaign's performance are also fundamental to the success of your overall strategy. Email marketing tools can be your roadway to calculating and tracking scores to assure that your marketing campaigns deliver and reap fruits. Email metrics provide a reliable data set that can direct and finetune your automated email campaigns. They also provide insight into user activity and interaction as well as attune everyone to the expected outcomes of every campaign. For a better understanding of how these metrics can help, here are the elements you need to know:
Content-readability rate.
Before diving into the pool of metrics, email marketers must first ensure that the content they deliver is free from errors and has an acceptable readability level. Content structure influences readability. One cross-platform writing assistant that can serve as your extra eye in composing your emails is Grammarly. It uses artificial intelligence to detect, identify, and make suggestions in improving your content's grammar, syntax, and readability. They use the Flesch reading-ease test to give you a readability score, word count, and vocabulary use. Achieving a score of 90 makes it close enough to say that even a 13-year old can read and understand the content. 
Open rates.
An open email rate is known to be the most straightforward but best metric that depicts the effectiveness of not your email but the subject line. This is one of the aspects that many email marketers tend to neglect. As the subject line is the message receivers first notice, it significantly influences your open rates. When the open rates are low, it only means you should improve the construction of your subject line.
Click-throughs (CTR) and conversation (CR) rates.
CTR is the number of readers who clicked on a specific link in the content you sent. Click-through rates are usually lower than your open rates averaging at over 4% for most campaigns. For example, if you included a call-to-action button in your content, one that says "buy now" or "redeem offer," CTR will measure how many of your readers actually clicked those links. Conversation rates or your CR measures how many of your readers clicked the link and checked out their carts for purchase.
Failed delivery rate.
This typically happens especially when you have inputted an incorrect recipient's email address when there is a problem with the recipient's email servers, or simply when you have reached your allowable send-outs per day. The number of readers who did not receive your email may also indicate your bounce rate. Having many failed deliveries or bounces might mean that you need to scrape and improve your roster of email addresses to who you send out your message.
The number of unsubscribers.
There are two ways to know your unsubscribers. One way is through your email provider's metric dashboard where it shows how many people immediately unsubscribed upon receiving an email from you. Another is the manual count of how many people replied to your message just to ask you to remove them from your list. Having them omitted from your list is often an advantage so that you can refine your roster and dedicate more space for those who are genuinely interested. 
Spammers.
Harshly, depending on your frequency of send-outs, you may encounter spammers. These are readers who do not want to receive emails from you and immediately tag them as spam. While it is okay to ignore them at first, it can pose a threat in the future. If the spam rate is at an all-time up, your email service provider might flag you and then block your account. Do a spam test to check if something is technically wrong with your emails to be spared from this. 
Reaction rates.
Similar to any social media site, you can measure how many shared your content too. Only this time, it is in the manner of your recipients forwarding your email to other people or sharing them on their social media. This move is helpful in tracking because it provides you with a precise number of how many people in your community are advocating, recommending, and patronizing your brand. Not to mention, many purchase decisions nowadays are greatly influenced by social media posts from friends and family.
Engagements and their primetime.
Knowing when your readers are most likely online can give you an idea as to when is the best time to send them a message. Taking into consideration the different time zones, activities they are doing, and their availability, you can make your email readable by sending it to them at a time when they are on their emails but not too occupied to just ignore them. Some email providers make it easy for you by automating this feature to give you data, but regardless, it is best to track this on your own.
Domain open rates.
These rates give you an overview as to how many are opening your emails via different email platforms or providers. When something goes wrong, you will be able to tell whether there is a problem with a domain's (Gmail, Hotmail, Yahoo, etc.) spam filter. In that way, you can easily detect and make informed decisions on what could be a better intervention.
Responses.
Responses are a good indication of your readability and deliverability. Manually tracking them, you will know where you need to improve as regards your email's content and overall strategy. Take note of the positive and negative responses and find out what appeals or not. This is ultimately the best way to obtain feedback, insight, interests, and honest answers from your customers. Spammers, remove-me-from-list replies, and open rates are also valid responses.
These metrics can optimize your use of email marketing as a strategy. Compared to the different types of marketing, email marketing puts price and usability to an advantage, proving to be a dependable channel to advertise your products, services and bring brand awareness. Email marketing strategies grow and continue to lead in customer retention as Emarsys (2018) revealed that 81% of small and medium-sized businesses rely on these strategies for customer acquisition and retention.
When your email marketing campaigns are striking, tailored, and crafted, they can be an effective sales driver. Make sure that they respond to the needs and demands of not only your business goals but also to your community so that they will highly likely transcend and make lasting results to all facets of your business.