HOW TO, MARKETING, SALES November 5, 2016
Getting Started with Transactional Emails using MassMailer
Transactional emails are triggered by the system when a user performs a specific action on a company's website, app, etc. For example, you receive a transactional email on order confirmation when you purchase something from an e-commerce site. It has details of your transaction – item purchased, price, delivery date, shipping address, etc.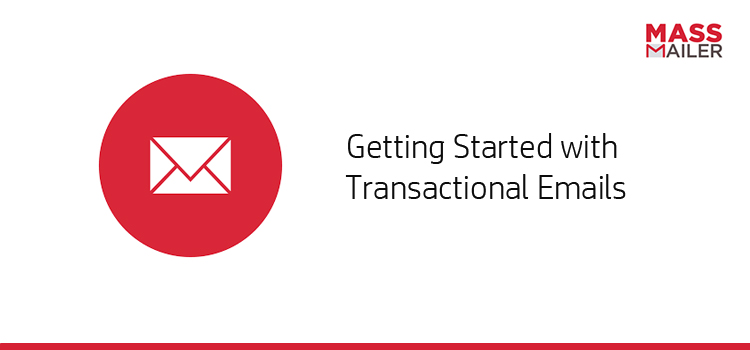 It is different from a marketing email. A marketing email has a commercial message asking you to 'buy', 'subscribe', 'upgrade', 'know more' and similar CTAs and is sent to a group of prospects or customers. A transactional email, on the other hand, is triggered by the action of the individual and the message is fine tuned to that specific user.
There are various types of transactional email depending on the action performed by the user. Some of them are:
Welcome Email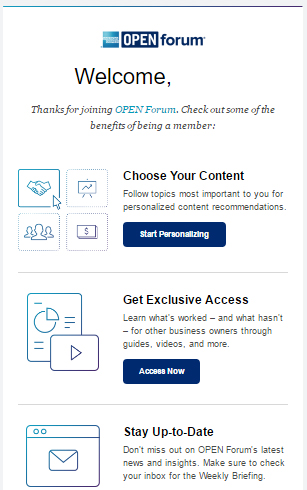 When you register on a website, you receive a welcome email telling you what all you can do with your new registration.
Password Reset
When you request for a password change, you get a notification email to confirm your request.
Feedback Email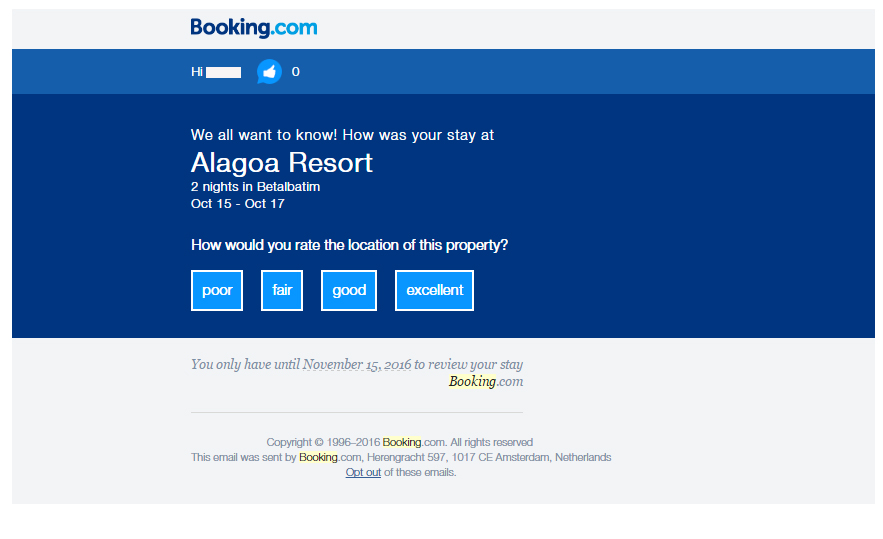 When you have used the services of an app, you may get an email asking for feedback on your experience.
Cart Abandonment Email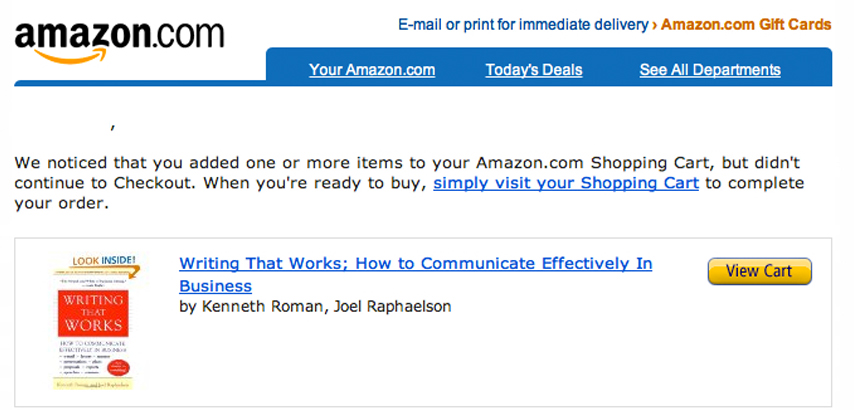 When you have added items to your shopping cart but have not completed the transaction, you get an email requesting you to complete the transaction.
Why are transactional emails important?
Transactional emails see a higher open rate than your average marketing email because:
Expectation: Once you have booked a ticket online, you expect that you would get a confirmation email.

Engagement: Transactional emails have a higher engagement because the subscriber wants to figure out what next needs to be done to complete the action he started. Think, looking for a CTA button on your Forgot Password transactional email.

Deliverability: Transactional emails get delivered to the main inbox, or to your 'Updates' tab in Gmail, and not in your junk or promotion folders. This is because they are perceived positively by the subscriber, the ISPs too tend to perceive them positively.
Transactional emails should thus be an important element in a marketer's arsenal. They can use these emails to reconnect with their subscriber, gain valuable feedback, get referrals, grow their social media followers and so on.
Sending Transactional Emails in Salesforce
If you are looking for ways to send transactional emails to your prospects, customers, or partners, but are concerned that you can no longer use the core Salesforce functionality because you already exceed the limits, we have the right solution for you. Using MassMailer, you can not only send as many emails as you want but also use the native Salesforce Developer APIs to extend the functionality of MassMailer and can trigger transactional emails with custom coding using the APIs. What's more, you can even track and monitor your transactional emails and optimize them as you go. MassMailer email wizard is very simple to use and has a salesforce friendly interface so there is hardly any learning curve involved.
Try MassMailer for sending transactional emails to your Salesforce contacts and leads today!