FEATURES, HOW TO, MARKETING, SALES, SALESFORCE May 25, 2016
Do Salesforce's mass email limitations hurt your business?
One of the most basic techniques for marketing and sales is utilizing email lists to contact customers and leads.  Salesforce allows businesses to send mass emails for newsletters, press releases, promotions and other items.  However, there are limitations with the Salesforce email capabilities.  These limitations were intentionally designed to prevent abuse that could label Salesforce as blacklisted or spam.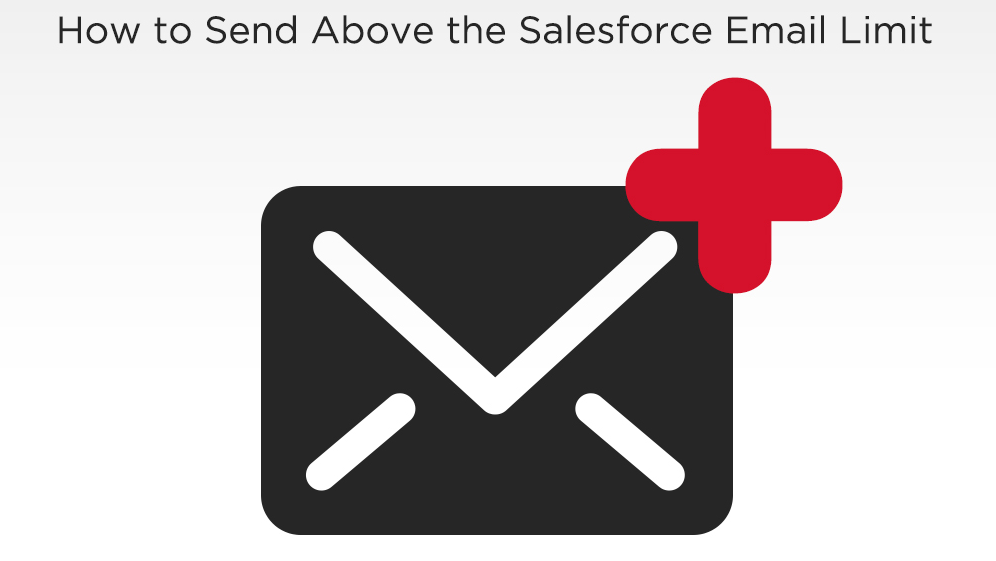 The limitations primarily focus on the number of emails that can be sent within a day based on Greenwich Mean Time (GMT).  Your Salesforce email limits vary depending on various what sort of emails you are sending from Salesforce:
Daily Mass Emails Limit in any organization is 5,000
Limit on Workflow Email Alerts is 1,000 per day
You can email only 2,000 leads or contacts from a List View
You can manually select up to 200 contacts or leads from a contact or lead list view
With these email limitations Salesforce users are often left with the task of splitting up emails into multiple groups for multiple days, and then managing what emails were sent and when.  This can be particularly challenging when one group needs to send out a privacy notice for legal reasons while another group needs to announce a new marketing campaign at the same time.
The good news is businesses can utilize MassMailer to perform these email tasks without being concerned about the email limitations within Salesforce.  MassMailer is a very simple native app that interfaces directly with Salesforce and provides you with limitless email capabilities.
By utilizing MassMailer your business can send as many different messages as needed during your business day or during off business hours.  Sales teams can communicate with their key accounts without restrictions.  Marketing groups can set up various email lists and send out promotions or event notices.  Support departments can provide email updates and notices quickly and effectively to an entire customer base.  Without limitations or restrictions you can provide legitimate email services effectively and efficiently.  No need to break a list of high volume emails into multiple days of tasks.
MassMailer is easy to install and use.  The wizard-based utility allows for anyone to easily start using right away.  MassMailer is available for a free trial from Salesforce AppExchange. After the trial period your company can choose to purchase licenses for MassMailer. MassMailer has a simple per user fee of $39.99 a month which comes with 10,000 emails free per month. MassMailer offers discounted pricing for volume users and emails.
The productivity and time saved by using MassMailer is well worth the expense.  There is no need for resources to split out mailing lists or determine what department can get the email allocation for the day, week or month.  Instead you can allow anyone with authorization to utilize MassMailer and get emails distributed and business moving quickly.