EMAIL CAMPAIGN, EMAIL MARKETING, EMAIL TOOLS, MARKETING January 20, 2022
How To Create Effective Email Marketing Campaign For Universities?
Email marketing can be widely used for all kinds of purposes and to target almost any type of audience. Naturally, you might want to turn to higher education – more specifically, to students. Just like with any other type of audience, targeting students has its own nuances, so here's how you can create effective email marketing campaigns for universities.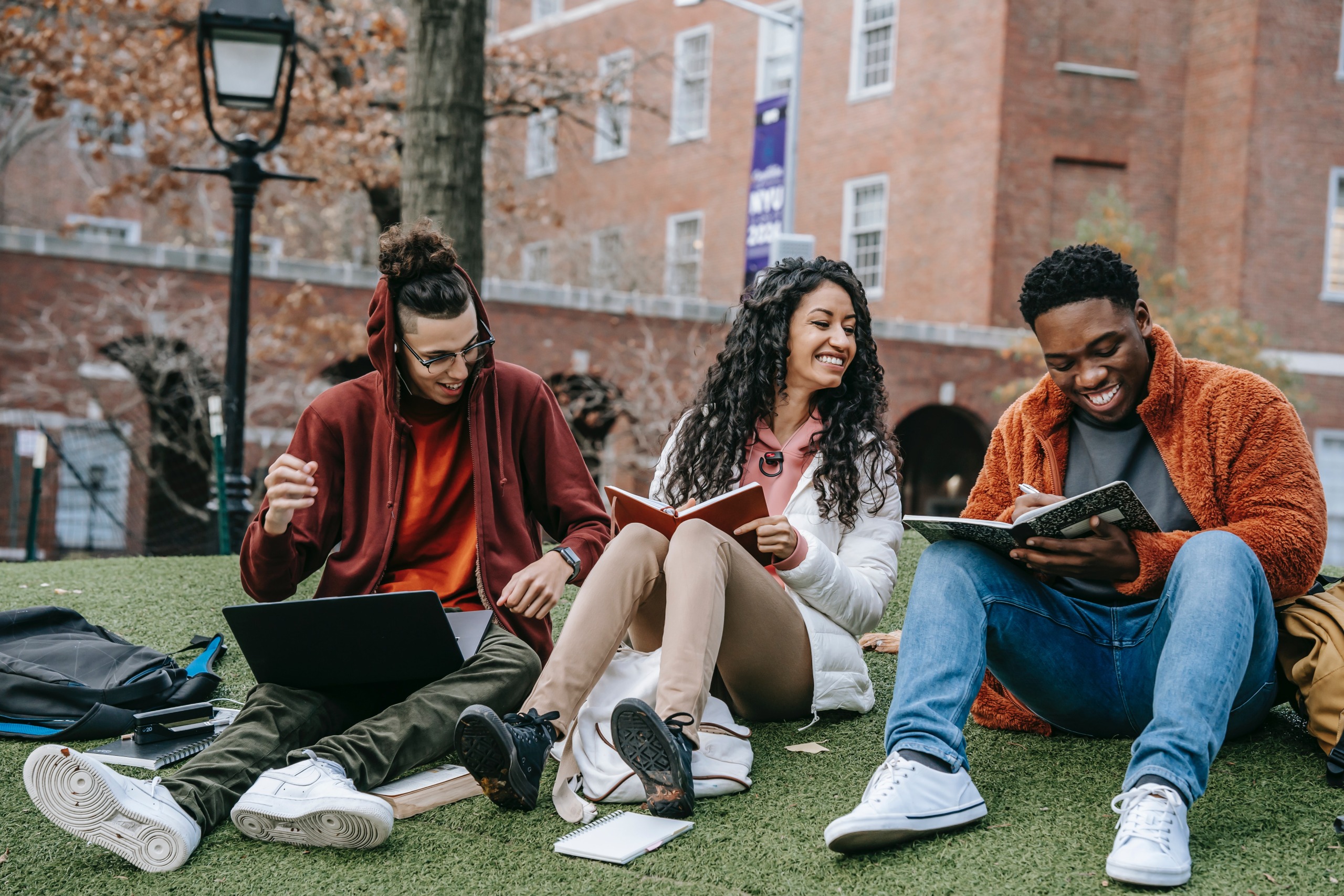 How Is Targeting Students Different?
While email marketing is usually the same for the most part no matter who you are sending your emails to, there are still some nuances to consider when targeting students specifically. Most students will be on the younger side which means you will be targeting Millennials and Gen Z-ers. This is the key detail that will help you understand the context better.
Millennials and Gen Z-ers are more proficient in using electronics and the Internet which is why many of them have access to their email inbox anytime anywhere. In addition to that, they spend a lot of time on social media which means you can utilize that channel to boost your email marketing. Likewise, they value their time and privacy and expect businesses to do so as well.
At the same time, it's also worth considering the kinds of problems, interests, and beliefs students have. Anything from studying to partying to political activism could be relevant to the content you want to deliver with your emails. All of these nuances make email marketing campaigns targeted at students quite unique.
#1 Build Your Mailing List
Before you can launch your campaign, you will need to build your mailing list. This process is not very different from what you would do for other types of audiences. The most useful techniques to use include:
Setting Up Subscription Pop-Ups: The most popular technique is setting up subscription pop-ups on your website or blog. It's a good idea to utilize user data (e.g. time spent on-page, number of visited pages, etc.) that can help you determine the best time to show the pop-ups to different site visitors and collect more email addresses.
Offering Brochures and E-Books: Another thing you can do is offer downloadable brochures and e-books. You can attract students to your website or blog by offering knowledge and information they are interested in, but if the topic is broad, it's a good idea to compile it all in a brochure or e-book. Then, these can be offered as downloadable content in exchange for a user's email address.
Using Opt-In Forms and Free Offers: Lastly, you can use opt-in forms on your website to let site visitors subscribe to your mailing list. To encourage more people to subscribe, consider having free offers (similar to the aforementioned brochures and e-books). For example, you can offer a free consultation, free premium content, etc.
#2 Segment Your Target Audience
Once you have your mailing list ready, you will need to segment your target audience. Because you will be cold pitching most if not all of these students, it will be particularly important to find an individualized approach to each one of them. However, it's not always possible to approach every student separately which is why it's best to start with segments.
Considering that you are targeting students, you will need to take into account the aforementioned nuances associated with this target audience. Some points to focus on include:
The enrollment status of the student
The major (and minor) of the student
The institution where the student is enrolled
The living situation of the student (dorm vs home)
The extracurricular clubs the student attends
This is not an extensive list and you might not know all of this information about every student right away, but you should definitely use such data in your campaigns. Not only will it help you to segment your audience and personalize your emails, but it will also help you create the best offer for each segment of your target audience.
#3 Use the Student Journey and Personalize
To go even further with your segmentation, it's worth using the student journey to personalize your emails even more. But what exactly is the student journey? To put it simply, it's the journey the student goes through before, during, and after their enrollment in a particular educational institution. The stages of the student journey include:
Consideration: The student starts considering their future educational options. They get curious about the different colleges and universities they can attend, the programs they can enroll in, and so on.
Research: The student starts doing their research to find different options that would fit their search parameters (e.g. interests, budget, university reputation, program details, post-graduation options, etc.)
Application: The student starts applying to different educational institutions and gets either rejected or accepted into them.
Enrollment: The student enrolls in their chosen program and begins their studies. This is the longest stage as it can last for years until the student drops out, switches programs or universities, graduates, and so on.
Graduation: The student graduates and starts looking for a job (or immediately starts working in some cases). Alternatively, the student might switch to a different program or university. They can also drop out without completing their studies.
By understanding these stages, you will be able to better segment your audience and approach students that can be at different points in their respective journeys. For example, a student who is still researching universities will have different interests from the student who is already enrolled and studying.
#4 Align Your Strategy with Others
After you have segmented your target audience, you will need to look at the bigger picture and work on your overall email marketing strategy. Moreover, it's important to align your strategy with other marketing activities you have. You need to consider the platforms you are using for digital marketing and how they can help you with your email campaigns.
For instance, if you work on custom writing reviews and ratings of websites and publish them on a blog, you could use that blog to collect emails for your mailing list as well as direct your subscribers to relevant articles on your blog. Likewise, social media marketing can be used to collect email addresses while also using emails to get more social media followers.
#5 Customize the "From" Field and Subject Line
Now that you have your entire strategy planned out, you can start working on the emails themselves. Before a user reads your email, they will first need to open it which is why the first two elements you should work on are your "From" field and subject line:
"From" Field: This is the field you can customize to change the way your name appears as a sender. Depending on the image you want to present, you can use your brand name or you can use a variation of your own name as a representative of the brand. Think about the level of friendliness you want to show and set up this field accordingly (e.g. "First Name + Last Name" vs "First Name, Role Title" vs "First Name from Company Name").
Subject Line: The subject line is where you should hint to your recipient what your email will be about. Your subject line is crucial in catching the student's attention and persuading them to open your email and read it. This is why it should be short, intriguing, and true to the content of your email. Pique the person's interest by asking a peculiar question, making an unconventional statement, etc.
#6 Make Your Content Short and Sweet
While working on the email itself, there is one crucial rule you must always remember: your content should be short and sweet. Students don't have a lot of time to spend reading emails they might not find useful. This is why you need to be brief with your message and get to the point as soon as possible.
Of course, it's also essential to provide some kind of value with your email. It could be something as simple as a notification about your new blog posts or something as complex as a monthly newsletter with a roundup of the most important events (e.g. product launches, holiday sales, loyalty programs).
Determine the purpose of your email early on and make a list of points you need to cover in the email. If there is a lot of information you need to communicate, maybe it's better to link to external resources (e.g. on your website) or separate brochures or e-books your subscribers can download to read more about the topic. Whatever the case is, making an outline with your points will help you organize your email and only deliver what is important.
#7 Include Eye-Catching Visuals
While the bulk of your email will likely consist of text, you will still need to have some visual elements. These are important for aesthetic and branding purposes but also for catching the attention of your readers, especially when you mix them with textual elements (e.g. "Holiday Sale!" written across an illustration you include). The most popular types of visuals you can use include:
Photographs, Illustrations, Images
Infographics, Graphs, Charts
GIFs, Videos, Animations
Email Design Elements
Of course, this is not an extensive list and you don't need to use everything every time, but it's a good starting point. Keep in mind that your visual files should be relatively lightweight to help the emails load faster.
#8 Add A Call to Action Where Necessary
A CTA is by far one of the most important parts of your email but adding it wherever you feel like adding it is not the best idea. Michael Strong, an expert from the best custom writing site, says, "You need to place your CTA where necessary. You can even use it several times throughout your email as long as it fits those respective spots where you place it." Here are some general tips to follow for your CTAs:
Use Active Voice and Active Words: Never use passive voice for your CTAs and always try to stick to active words, especially verbs (e.g. "Find out more about XYZ!")
Make It Short, Clear, and Impactful: Try to keep your CTA on the shorter side and clearly deliver the message to your audience. That's how you make your CTA impactful and effective.
Highlight and Bring Attention to It: Make your CTA stand out by using different fonts, colors, designs, and so on. You can highlight it or use bold, italics, or underline features to make it stand out within your text.
Turn Them into Action Buttons or Links: Alternatively, consider turning your CTA into an action button or link if you need to direct your recipient to an external page (e.g. "Follow us on social media!")
#9 Make Your Emails Mobile-Friendly
As mentioned earlier, your visuals will need to be lightweight to allow the emails to load faster. Another reason why you need them to load quickly is that many of your recipients will be viewing the said emails on mobile devices. This is also why it is so important to make your emails mobile-friendly.
Ensure that it's easy for the student to view your email on their desktop computer or laptop while also making sure that it displays properly on a smaller screen of a tablet or smartphone. This is yet another reason to keep your emails short as many readers will be viewing them on the go and won't have a lot of time to dedicate to them.
#10 A/B Test and Automate
Last but not least, A/B test your emails and automate your campaign. When it comes to testing, consider such things as:
The goals you want to accomplish with the different emails you are sending as well as the main goal of your campaign.
The way different segments respond to the emails and what might have to be altered.
The KPIs you will be using to measure the success of your email campaign.
To finally launch your campaign, you will need to use different email marketing tools that will help you automate the whole thing and even monitor its performance. The tools you use will depend on your own preferences, but you should always make sure that you set up everything correctly. The data you collect during this first campaign can then be used for future ones to target the same group of students or to target new ones.
Final Thoughts
As you can see, setting up an email marketing campaign for higher education is not as difficult as it may seem. Follow the tips in this article to help you create your own email marketing campaign and start targeting students with it.