EMAIL BEST PRACTICES, EMAIL VALIDATION, EMAIL VERIFICATION June 11, 2019
Email Scoring: Why It's an Email Marketing Game-Changer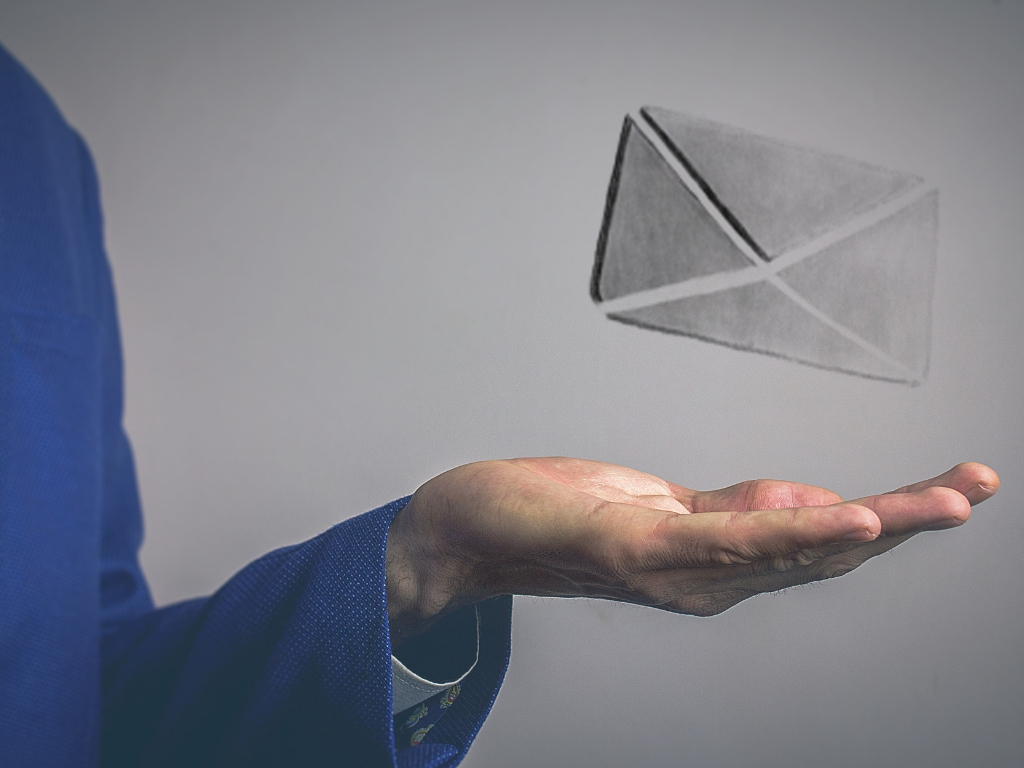 Author: A former journalist, Corina Leslie is the PR & Marketing Manager for email validation company ZeroBounce. She is passionate about communication and helping others email successfully. You can find her on the ZeroBounce blog, where she shares her best tips on digital marketing, copywriting, PR and everything in between.
You can connect with Corina on her LinkedIn profile.
Are you using email to connect with your audience and expand your brand? Then you're probably always looking for ways to scale your business. While email marketing is a tremendous opportunity for companies of all sizes, you need a few key tools to help you succeed. It all starts with your email list: how can you make sure it's in good shape and supports your efforts? Apart from keeping it clean with an email validator, you can use an email scoring system to assess its true value. Let's see what a difference that can make in your email marketing ROI.
Why the quality of your email list matters
Before we dive deeper into our topic, it's important to talk about data integrity and how it determines your results. As an email marketer, your sender reputation is key. It influences the way Internet Service Providers (ISPs) think of you, so the better your reputation, the higher your inbox placement.
There are a few essential aspects that build – or tarnish – your sender reputation:
your bounce rate: when it exceeds 2%, that's a sign of poor email hygiene

the number of spam complaints you get

your overall engagement, meaning your open and click-through rates
Fortunately, you have direct control over the first two factors, as they're both tightly connected to the quality of your email list. So, before you even consider using an email scoring service, look for a good email list validation system. By removing bad email addresses, it helps you build a better reputation and improve your email deliverability.
The email addresses you should get rid of
A good email list validation system should be able to detect and remove:
misspelled and other invalid accounts – you don't want them to mess up your bounce rate

spam traps – they don't belong to real people but are meant to attract and block spam senders

catch-all emails – some of them will bounce and spoil your reputation

disposable emails – they're useless, as they auto-destroy after a certain amount of time

abuse emails – they only contribute to your complaint rate
These email addresses are all threats to your email deliverability, so it's best to let them go. You'll achieve better results with a smaller, but healthier list than with a database full of risky contacts.
Email scoring, your next step to a more powerful email marketing
Once you've used an email validation service to clean your list, you're already ahead of many of your competitors. You can count on your email hygiene to secure yourself a spot in your subscribers' inboxes. However, if you want to fine-tune your email marketing, scoring your list is the next natural step to take.
What exactly is email scoring? It's a process that determines the value of each email address you've gathered. More precisely, an email scoring system will:
scan your

email list

and perform an in-depth analysis

return a quality score for each lead

in the case of ZeroBounce A.I., the score varies from 1 to 10, with the latter being a great quality indicator: you know you have a promising lead!
ZeroBounce A.I. is an extension of email validation system ZeroBounce. Several engineers have developed its algorithms. Their goal was to put artificial intelligence to good use and create a high-performing system you can rely on.
What does it do?
it analyzes the activity levels and other particularities of an email address

using all the data it gathers, it provides you with a clear picture of your email list's potential

the higher your scores, the greater the chances to reach genuine leads that are likely to engage with your content
As your engagement rates play a big role in your sender reputation, you want to send emails to people who are likely to interact with them. This is where email scoring comes in handy and offers you valuable data about your subscribers.
Email scoring, an effective way to validate catch-all emails
Another positive aspect of email scoring is that it helps you determine which of the catch-all emails in your list are valid. Most databases contain a certain number of catch-alls. While some are just duds, others are perfectly valid and active. However, email validation services have a hard time ascertaining which ones you should keep. Many marketers use email scoring, in this case, to save their valid contacts and make the most of them.
Ready to send out your emails, but Salesforce is limiting you?
If you use Salesforce for your CRM needs, you've probably encountered certain limitations when it comes to sending out email campaigns. Well, you're in the right place:
MassMailer

helps you overcome these limitations by allowing you to send as many emails as you need

you can build your emails within the platform – no experience needed

once your campaigns go out, you can easily monitor your performance and see how subscribers engage with your content

bonus: MassMailer allows you to collect new email addresses, all while making sure they're valid. Thanks to the MassMailer – ZeroBounce integration, you can be sure that all the leads you gather are verified in real time through the email validation API.
Be prepared for the future
Email marketing is growing into a much more complex industry. What works today may not work in a year, and it's best to prepare yourself for what the future brings. Apart from email scoring systems, there will most likely be other tools emerging to helps us thrive. Make the most of them.