EMAIL BEST PRACTICES, EMAIL CAMPAIGN, EMAIL MARKETING September 12, 2021
Unique Subject Lines Guaranteed to Boost your Open Rates
In the digital marketing world, it's a constant struggle to try to capture the attention of your ideal target audience. This isn't new news to anyone. Sadly, the average person has an attention span of 8 seconds, and this average is continuing to dwindle as social media takes the stage to capture our attention and focus.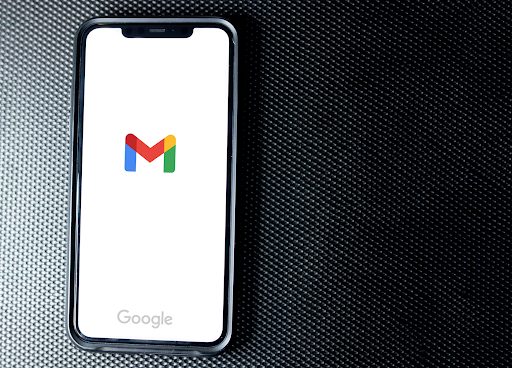 The New Era of "Getting to the Point"
With the push for short-form video through TikTok and Instagram Reels, audiences now want information from companies in short and "to the point" formats. (This doesn't mean that you should skimp out on important details in your marketing messages, but you should consider the fact that you only have a mere few seconds to grab the attention of your audience. If you take too long to cut to the chase, your audience may just keep scrolling or unsubscribe/unfollow your company altogether.)
So, does this mean that email marketing is dead in 2021? The short answer to this is no. But, you have to be willing to go above and beyond in creating unique, memorable emails that are click-worthy and engaging to read. 
The Power of Email Marketing: Email Marketing Statistics 2021
Are you surprised that email marketing is still one of the best ways to nurture leads and collect new customers? Well, you shouldn't be! Here are some interesting stats to show you just how email is a powerful marketing tool, even in this day and age. 
After reviewing these statistics, you may be ready to uplevel your email marketing efforts. But, you may not know where to begin and that's okay. We're here to help you out. It all starts with mastering the art of writing a unique subject line. (And, no. It isn't as complicated as it seems.)
Unique Email Subject Lines You Need to Use in 2021
By harnessing the power of email marketing, you can send your different segmented audience groups relevant new deals, products, articles, and other information about your company. Today, we are going to share a few of our favorite email subject lines that are sure to boost your open rates and produce more conversions. 
Subject lines are important because first impressions are everything in 2021. That's why crafting an eye-catching subject line may make or break your email open rate. Let's dive into some email subject line ideas that you can use in your next email marketing campaign.
Curiosity Subject Lines
Have you ever glanced at your inbox to see a subject line that grabs your attention right away? We like to call this the "curiosity subject line". These subject lines are great to use if you are trying to spike a recipient's interest in a matter of only a few seconds. Here are some great examples of curiosity subject lines:
Manicube:

"*Don't Open This Email*"
Digital Marketer:

"Is this the hottest career in marketing?"
Eat This Not That:

"9 Disgusting Facts about Thanksgiving"
Personalized Subject Lines
Who doesn't love a good personalized subject line? When we receive any type of marketing message from a company, we expect it to be personal and catered to our specific preferences. Let's look at a few genius examples of personalized subject lines. 
Revolution Tea:

"Thanks for helping us"

Guess:

"Mary, check out these hand-picked looks"

Regions Bank:

"Madeline, get mobile access this summer"
Funny Subject Lines
Humor can be the factor that sends your email open rate over the edge. We can all admit that seeing a humorous subject line can make us crack a smile and lead us even go as far as to open an email to see the contents on the inside. These companies are just a few companies who use humor in their subject lines to their advantage:
The Muse:

"We Like Being Used"
Baby Bump:

"Yes, I'm Pregnant. You Can Stop Staring At My Belly Now."
Warby Parker:

"Pairs nicely with spreadsheets"
Retargeting Subject Lines
Retargeting emails are a great way to get repeat business from customers who already love your products or services. Here are a few retargeting subject lines that are bound to get your past customers clicking into your email faster than you can say the word "retargeting".
Bonobos:

"Hey, forget something? Here's 20% off."
Animoto:

"Did you miss out on some of these new features?"
Pinterest:

"Good News: Your Pin's price dropped!"
Unique Punctuation (or Emoji) Subject Lines
By using unique punctuation or emojis in your subject lines, you can really make your email stand out in a recipient's inbox. According to MailChimp, you don't want to use more than 3 punctuation marks per subject line, but it is recommended to use punctuation when you are trying to emphasize a certain point or specific word in your subject line. Let's take a peek at some of the ways that different businesses tastefully use punctuation and emojis in their email subject lines. 
The Hustle:

"

🚴

Peloton pumps the brakes"
Alibaba:

"[B2B 101] A complete guide to payment methods in international trade"
Neil Patel:

"How I Got Over 942,000 YouTube Subscribers (And You Can Too)"
Question Subject Lines
The last type of subject line we will discuss is the "question subject line", and the question subject line is exactly what it sounds like: a subject line that is in the form of a question. Here are some great examples of question subject lines:
Jeremy Gitomer:

"How Have You Progressed Since the Third Grade?"
Animoto:

"Did you miss out on some of these new features?"
Brooklinen:

"Vanilla or Chocolate?"
Email Subject Line Best Practices
Now that we shared some of our favorite subject lines that companies are using to capture the attention of their audiences, we can't neglect to go over email subject line best practices. If you don't have a clear subject line strategy, this section of the article is incredibly important to pay attention to. Let's start by talking about knowing your audience. 
Know Your Audience
Without knowing your audience, you will never be able to effectively launch a great marketing campaign. That may sound harsh, but it's true. 
So, how do you get to know your audience? Here are the top ways to understand your audience better: 
Creating

Buyer Personas

Interviewing Your Customers

Looking at the Metrics

Auditing Your Competition
Once you get a better understanding of who your audience is, you can then craft strategic subject lines that your audience is excited to click on. 
Test. Test. Test.
When launching any marketing initiative, you have to be willing to run a test to see what messaging and design performs better. This same statement holds true for your subject lines too. 
Pro Tip: Try running an A/B test to see what subject line gets the most clicks into the email. You will begin to notice a pattern with certain verbiage and/or punctuation in your subject line that performs significantly better than other subject lines. Before long, you will be able to write more effective subject lines that drive ROI and bring your business more sales in the long run. 
Do the 5-Second Test
Lastly, you will want to do what we call a "5-second test" on your subject lines. What is a 5-second test you ask?
A 5-second test is where you will look at the subject line for 5-seconds and report back on what it means to you. In this 5-second test you will want to ask yourself: 
"What is this email supposed to be about?"

"Does the subject line make you want to open the email?"

"Is the subject line confusing?"

"Does the subject line match the contents of the email?"
After asking yourself these things, you will want to tweak and optimize as you see fit. Sometimes this may just include changing out a word or two. Or, sometimes you may have to scrap the subject line and restart from the beginning. 
Clickworthy Subject Lines = More Sales
Did you know that 47% of email recipients open an email based on the subject line alone? (Additionally, 69% of email recipients will report email as spam because of certain subject lines. Yikes.) This means that if you aren't selecting your subject lines carefully, your message may never end up opened or even worse — marked as spam. 
So if you are ready to create subject lines that will boost your bottom line, take our free list of ideas and put them to work for you. We ask for nothing in return, just action. 
Ryan Gould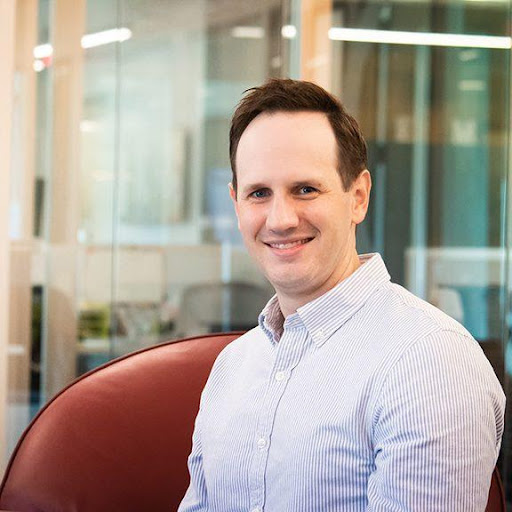 Vice President of Strategy and Marketing Services
From legacy Fortune 100 institutions to inventive start-ups, Ryan brings extensive experience with a wide range of B2B clients. He skillfully architects and manages the delivery of integrated marketing programs, and believes strongly in strategy, not just tactics, that effectively aligns sales and marketing teams within organizations.
Ryan is known for taking complex marketing and business challenges and developing solutions that simplify processes while driving customer outcomes and business value. He also thrives on guiding Elevation teams toward the execution of strategies that help companies succeed in new verticals while staying true to core values and brand integrity.