EMAIL BEST PRACTICES February 22, 2022
How to Send a Salesforce Bulk Email: a Step by Step Guide
Are you using Salesforce Service Cloud as your customer relationship management (CRM) platform? Salesforce's unique features make it the world's leading CRM platform, with sales reaching $1.14 trillion toward the end of 2021.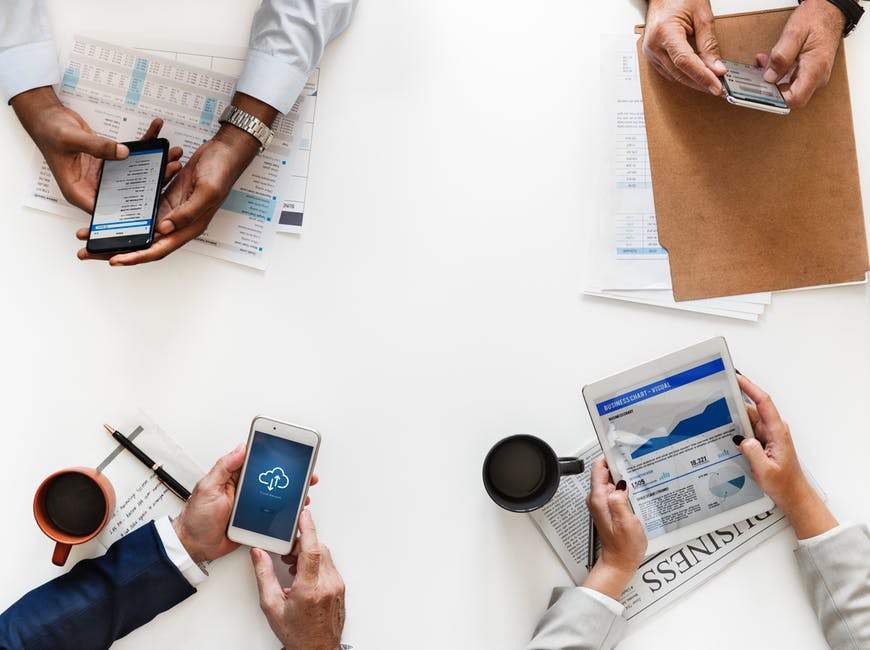 One of its most valuable features is building personalized email campaigns. It also lets you send an email to a group of leads, contacts, person accounts, and coworkers all at the same time.
Do you know how to send a Salesforce bulk email? Read on below for a step-by-step guide to sending bulk emails in Salesforce.
Sending Salesforce Bulk Email Using Classic
Salesforce Classic is the older and entry-level form of the Salesforce CRM platform. Since it's older, it has fewer features than the newer Salesforce Lightning. The steps also differ when sending a Salesforce bulk email for marketing campaigns and other purposes.
If you're a Salesforce Classic user, the first step is to determine the recipients of your mass email. For personal accounts or contacts, go to the Contacts or Cases tab. Head to the Tools section at the bottom and choose "Mass Email Contacts."
To send bulk emails to your leads, go to the Leads tab and click "Mass Email Leads" in the Tools section. For coworkers, go to the Quick Find box and enter and select "Mass Email Users." You need to have the Manage Users permission from the Setup to access the Mass Email Users.
Next, choose a list view of recipients and hit "Go!" It will select all the recipients in the view list. Scan through the list and deselect those you want to remove.
Hit "Next" and select an email template. Click the Preview links to check the templates. Choose the appropriate processing options on the confirmation page.
Go to Delivery Options to choose the function you need. You can send the email instantly or assign a date and time zone if you wish to send it at a later date. Click "Send" before pressing "Finished" to send the bulk email.
Sending Salesforce Bulk Email Through Lightning
You'll notice how the Salesforce mass email is now "List Email." Launch a Salesforce bulk campaign in Lightning by going to the Contacts field. Make sure you're at the "All Contacts" section instead of the "Recently Viewed" list.
Select the intended recipients and find the arrow box in the screen's right-hand corner. Click the arrow to open the drop-down menu.
Select "Send List Email" and hit "Send" to send out the bulk email. You may also attach files before sending them through the classic email editor.
If you want to remove contacts from the list of recipients, you can check them manually before clicking "Send List Email." If there are hundreds of names, hit the settings button and select "Edit List Filters."
Salesforce Lighting lets you add filters to streamline your contacts. Go back to the arrow box and select "Send List Email" to compile your new list. You can now hit "Insert Email Template" depending on your goal.
Click "Send" to deliver the bulk email and wait for Salesforce's confirmation.
Salesforce Limits and Considerations
Salesforce has specific limits and considerations users must know. It only allows a maximum of 5,000 emails per org, per day. It covers emails sent to external addresses.
Internal emails have no limitations. You can send as many emails to internal users.
Meanwhile, the trial period limits you to 10 emails per day. You can send the emails using different templates except for Visualforce.
Salesforce counts duplicate email addresses. If you have five abc@company.com emails, they become unique email addresses. Users outside your contact list will not receive your email.
Salesforce will show attachments as links. It will redirect users to a different page to download the attached files. Recipients also have 30 days to open the attachments before Salesforce discards them.
If you hide a standard email through field-level security, the Mass Email links don't appear. Filtering can be confusing for beginners and requires some logic. The drop-down list will not let you filter contacts by industry.
A good tip before sending bulk emails is to create a custom view. Create separate ones for your leads, contacts, personal contacts, or cases without email addresses. Select "Email equals" in the search criteria.
Leave the third field empty and update the records before sending the bulk emails. You need to send an email message first to validate an email address.
Benefits of Bulk Email Marketing
Why should you consider bulk emails in your marketing strategy? Email marketing continues to dominate digital marketing despite the prevalence of social media. Bulk emails let you target the right audience.
They help deliver the right messages to boost your lead generation. Bulk emails let you target specific cities, countries, and areas. In turn, they help you save more time and resources.
Bulk emails also offer a more personalized approach to connecting with the audience. Mass email tools like Salesforce allow you to tailor your emails for your readers. They keep you from sending generic emails unlikely to make a connection.
Your company will also enjoy a better return on investment with email marketing. Bulk emails yield faster results compared to traditional marketing techniques.
Email marketing also streamlines your efforts. You don't need to form a big team to facilitate an email marketing campaign. You can outsource a trusted company specializing in Salesforce projects and mass mailer solutions to handle everything.
Bypass Salesforce Email Limits Using MassMailer
Salesforce has a palpable limitation with mass emailing. It lacks various features, such as:
Dedicated IP
Subscription Group
Multiple domains
Large email volume support
Drip campaign
MassMailer surpasses Salesforce by having these and more. After all, you can make MassMailer List Views with lots of advanced filter options. The Drag-and-Drop Email Template Editor offers a better customization experience. 
All emails sent using the MassMailer app will never go to Spam. You can also rest easy, knowing it never causes email deliverability issues.
Experience Top-Notch Mass Email Solutions Now
Now you know how to send a Salesforce bulk email, you can boost your marketing strategy. You can save more time and maximize your marketing efforts.
If you're struggling with your Salesforce email campaign, we'll be happy to step in. We offer reliable mass email solutions for companies using Salesforce.
Connect with us today and schedule a live demo for the MassMailer App. Let's talk about your targets and how we can reach them faster.
Interested in email sending job? Find it on Jooble.