FEATURED, MARKETING, SALES April 10, 2016
How lifestyle resort clubs use MassMailer to increase sales productivity – The Bay Club Success Story
Being in a business that depends on long term relationships with customers, email marketing is a key component of a lifestyle resort's sales efforts. Resort clubs typically have a list of thousands of customers who've stayed at their properties. An important part of growing their business is to nurture these customers via email campaigns. A resort club that stays on top of its customers' minds is more likely to have repeat visits from their customers.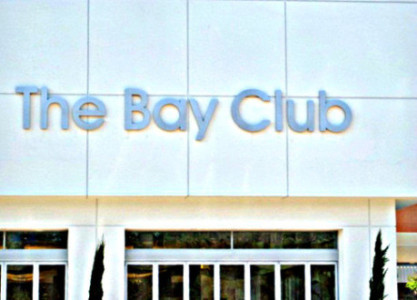 A lifestyle resort club may use Salesforce as its CRM platform to maintain one-to-one communication with their customers on a daily basis. While Salesforce is designed to support one-to-one conversations over email, it needs some upgrades to enable marketing operations like mass email marketing. For example, Salesforce has a restriction that limits users to sending 1,000 emails per day. This poses a problem for a mass email campaign that typically touches thousands of customers with a single email blast. This is why a resort club that uses Salesforce would also look for a solution to send mass email campaigns. Let's look at one such resort club – The Bay Club.
The Bay Club is a luxury lifestyle club in the California region with 23 modern country clubs across 10 campuses. Having started in the Bay Area, they have recently expanded to include Los Angeles too. They believe that happiness in life does not comes from material things, but from memorable experiences. Their campuses and hospitality services are designed to follow this ideal.
The Bay Club uses Salesforce to keep track of their customers. However, when they needed to send email blasts to their entire customer base they ran into Salesforce's restriction of not sending more than 1,000 emails per day. They needed a solution for their mass emailing needs.
They evaluated various options, and finally chose MassMailer, the mass email marketing app for Salesforce developed by MassMailer.io. After using MassMailer, Mark Street, IT Manager at The Bay Club was all praise for the outstanding support, the attention to detail, and how everything in the app just works. He particularly liked the flexibility to use the pre-built templates within MassMailer or to use custom templates that his team built. This can be a big time saver.
He also liked the ability to send an email blast immediately or schedule it for a later time. This is a great way to build email campaigns that are automated. It doesn't require you to be at the system to hit the 'Send' button.
Watch this quick one-minute video to hear Mark Street talk about his experience with MassMailer:
For an industry that strives to create exquisite experiences, MassMailer lives up to expectations and delivered happiness to Sales & IT teams of lifestyle resort clubs. If you're a luxury resort club that relies on mass emails, and are frustrated with Salesforce's email limits, check out the MassMailer app for yourself.