FEATURES, MARKETING July 27, 2017
Email Marketing Do's And Dont's
Email marketing is easy to get wrong. Even though it remains the most effective marketing channel – with the highest overall return on investment – open rates and engagement can fluctuate wildly depending on the suitability of the campaign. Email marketers need to be conscientious about their audience and creative about their message to get the most return on their advertising dollar. So without further "ado". here's our list of email marketing do's and don't's.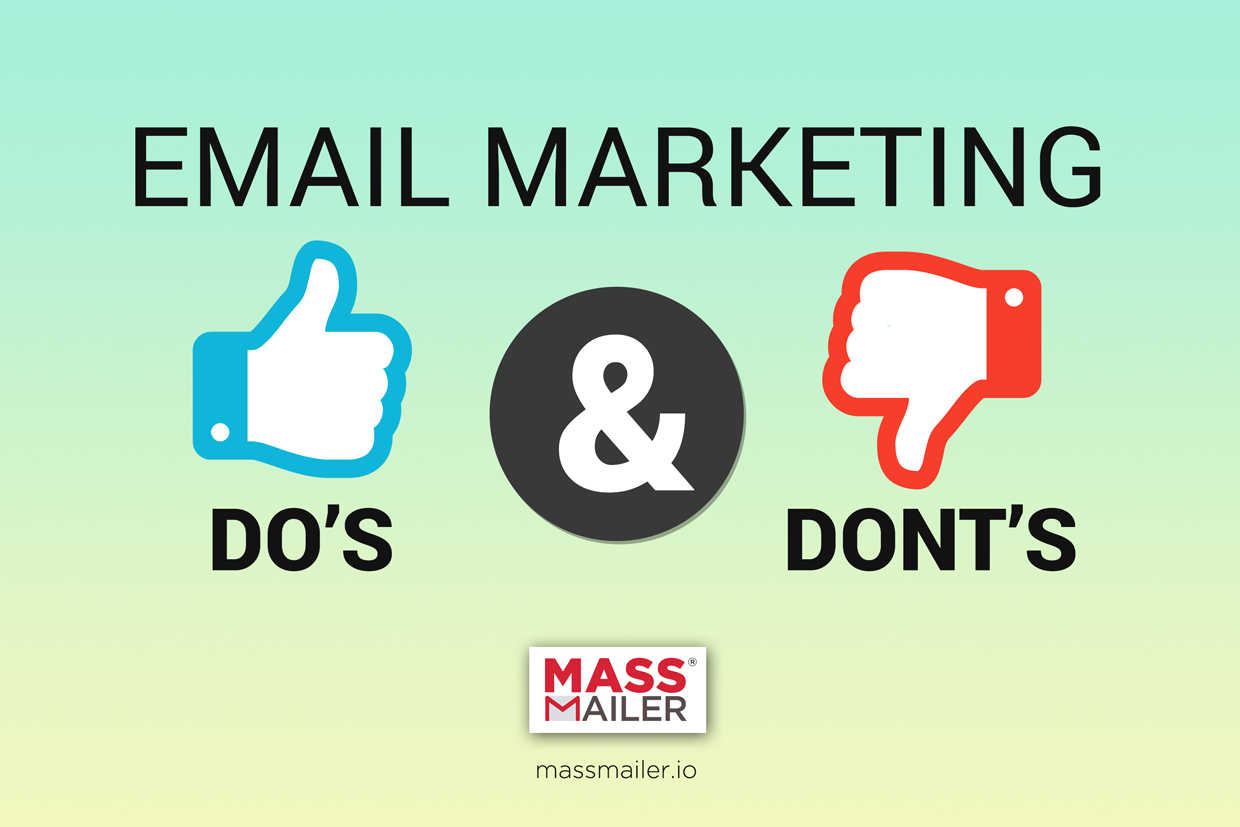 Do's: Email Marketing Best Practices  
Personalize your emails. Emails that you send out should not only be addressed directly to the recipient, but it should keep their behavior in mind. Tailor your emails to your recipient's interests. Salesforce is able to track your customer's purchasing habits and prior behaviors so that you can send them targeted emails that are more likely to be relevant to them.

Remain consistent when sending emails. Newsletters should be sent at predictable intervals – such as once a week or once every few days. Too slow and you run the risk of your customers forgetting about your business; too fast and you run the risk of alienating them. Schedule and automate your emails so they are always sent on time.

Use multimedia and rich text. Though you should always add a plain text option, multimedia and rich text will be eye-catching and engaging compared to a plain text email. Caveat: the email must also be optimized for mobile devices.

Have a clear and concise call to action. Your audience must never wonder what they should do next. Every email should end with a prompt, whether it's to click on a link to learn more or to select a product to purchase.

Make sure you have an email marketing strategy in place to increase conversion rates. Ensuring that your email marketing campaigns are working is not only cost-effective, but can also drive more traffic, leads, and eventually sales.

Don't's: Email Marketing Practices to Avoid
Don't spam. Email marketing must, above all, be desirable to the customer. Sending additional emails is only going to alienate your audience and make it more likely that they will delete your emails without opening them. Eventually, spamming emails in quick succession will get you blacklisted  and that will mean that your emails will automatically go into the "junk" box in many email clients.

Be too aggressive. Email marketing that comes off as too much of a "pitch" is more likely to be ignored or assumed to be spam. Customers are inundated with "Last Call!" and "Buy Now!" emails. Instead, get creative with the benefits that your company is offering.
Put the entirety of the email in an image. An image-based email may seem like a good idea because it will display similarly on every device, but it's difficult to interact with and can also be difficult to read.

Purchasing email lists. Purchased email lists may seem as though they give you the opportunity to reach a wide audience, but they also aren't likely to be relevant to your business. Build your contacts from the ground up, or you run the risk of being blacklisted.

When email marketing goes awry, it can cost a lot to recover your reputation. Because of that, it's usually best to use professional software and tools that are designed to control and improve upon your marketing strategies. When in doubt, remember that it's always about giving the customer information that they want or need everything else will follow.