MARKETING, SALES April 10, 2016
Staffing companies should be using MassMailer with their Applicant Tracking System
Staffing companies, personnel agencies, recruiters and other employment businesses have many contacts to manage and track.  As opportunities become available or new information is announced the staffing company must be very responsive in notifying their contacts in order to take advantage of the opportunities.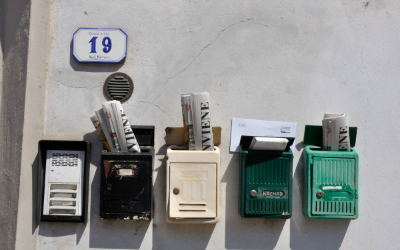 Salesforce applications such as JobScience, Talent Rover, Target Recruit and others have proven to be extremely helpful in managing talent for staffing companies.  The user interface is extremely easy to use in order to gather important profile information.  The accessibility is a great benefit particularly when cloud technology is utilized.  This allows even remote recruiters to update important information while on the road.
When sending emails to the talent at staffing companies, however, there can be some constraints with the Salesforce applications.  The Salesforce platform has built in email restrictions to prevent malicious spam from being generated from its applications.  While this is a benefit in many ways, it can be a hindrance to staffing companies that need to communicate to larger groups via email.
The limitations within Salesforce and its staffing company applications vary depending on the edition.  Enterprise has a 500 email limit, while Professional edition has a 250 email limit.  The Performance edition has a 1,000 email limit while the Personal, Contact Manager or Group Edition has no mass email capabilities.  The limits are based around the number of emails sent in a 24 hour period using Greenwich Mean Time (GMT).
For many staffing companies it can be very easy to exceed the limits.  There are workarounds to split the lists into multiple groups and manage sending over multiple days.  Or, you can look at the MassMailer application as your email solution.
MassMailer integrates seamlessly with all Salesforce applications for staffing companies.  You can avoid the email limitations altogether using a simple, user-friendly wizard.
The features of MassMailer include:
No limitations on the number of emails per day regardless of your edition of Salesforce
Multiple email templates available
Scheduled or send emails immediately based on your staffing company needs
Seamless integration allows use of the Salesforce contact list so there is a single entry for your contacts and no duplication of work
Archived email activity logs
Statistics and reporting capabilities to analyze click through traffic, opened emails, invalid addresses, bounced emails and more
Simple installation and setup
Economical
The savings in productivity time and quality can be easily measured when you utilize MassMailer versus the alternative of breaking up emails and managing the process.  MassMailer offers a free trial from Salesforce AppExchange for your staffing company to take advantage of.
Staffing companies need every opportunity to increase productivity and communications with their talent.  MassMailer will give your company an edge in the staffing and personnel business.