EMAIL MARKETING January 30, 2022
7 Powerful Ways Customer Testimonials Can Make Your Emails 100x Better
We live in a world where social proof is pretty much the governing force when it comes to whether customers make purchases or invest in your business. Think about it, when was the last time you purchased a one-star Amazon product? You probably didn't.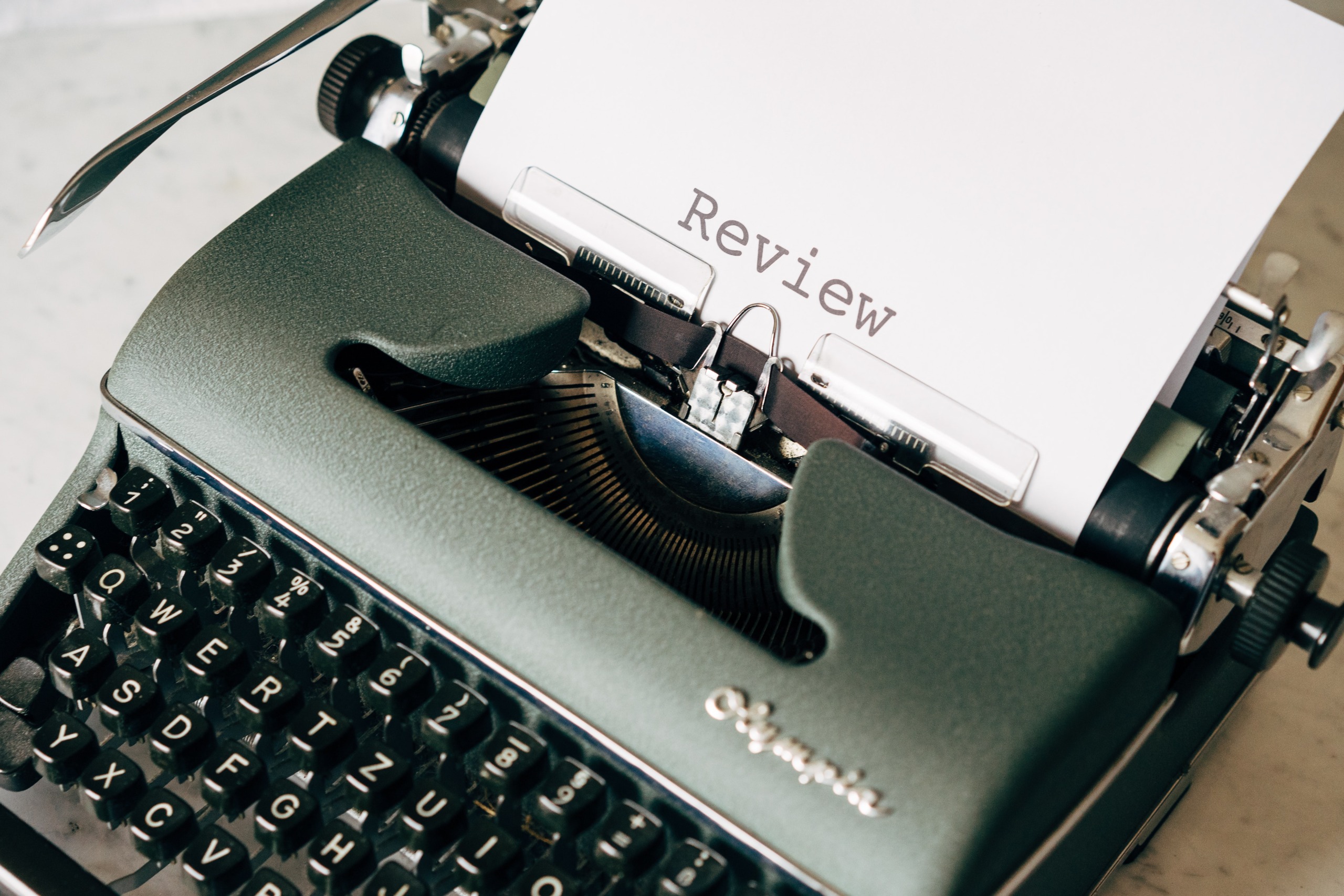 When was the last time you looked up a restaurant in your local area and went for anything under three stars or just ignored the reviews? You didn't. Due to the internet, we live in a time where the vast majority of us will look up reviews and testimonials from others rather than taking the risk of just buying a product ourselves.
This is a notion backed by statistics. According to research, people are "270% more inclined" to buy a product with five ratings than one with none, but that's not all.
93% of customers read online reviews before making a purchase
Only 13% of customers will consider using a product rated two-stars or less
4 out of 5 customers changed their opinion on a product after reading reviews
62% of customers won't buy from a brand who censor reviews
79% of shoppers trust online reviews more than personal recommendations from friends or family
In short, reviews on your business are important, and if you're not using them in your own content strategy, then you're missing out on some serious opportunities to make sales, cement your reputation, and grow your efforts.
This is because customer testimonials are unbiased assessments or recommendations written by peers and are thus far more reliable, more so than a business saying 'hey, we're great, come and buy from us'.
They remove some of a customer's concerns about making a purchase and, as a result, make it easier for them to make a decision.  Basically, reviews act as proof that someone else has taken the risk of buying a product and highlight the experience they had.
As a business, you need to embrace this within your content, promoting the positive reviews and addressing the concerns in the negative ones. However, I'm not just talking about chucking reviews on your website's homepage or lacing them in your blog posts.
If you can use testimonials effectively in your email marketing, you might see an increase in conversions. In today's guide, I will share seven ways you can do just this using strategies and techniques.
Method #1 – Include brief product reviews in your content
Okay, let's get the straightforward method out of the way. Put your review content in your email content, just like you would showcase your good reviews on your homepage or in certain areas of your blog post content.
An excellent tip to remember is that the finest testimonials are short and to-the-point, meaning these reviews are perfect for your emails.
Your email subscribers are unlikely to waste time reading lengthy evaluations; and instead want rapid information and data to work with, most of which they can pick up with a brief glance.
Reviews should be interesting to read and snappy. It should get readers, and therefore potential buyers, excited about what you've got to offer, encouraging them to want to know more. This is when they'll click and can move on to more lengthy reviews.
It's always a good idea to consider your core value propositions and discover testimonials that best represent them. For example, if you're an eco-friendly business and this is what you pride yourself on, then find reviews that compliment this.
It's more credible and effective to have consumers share this information than it is to make such bold statements yourself. You should also use evaluations that provide particular facts about your items, as in the example above, to show your buyer precisely what kind of benefits and value they may expect.
You can get your reviews from anywhere on the internet, including your own eCommerce site, social media, and reputable review services like Trustpilot. You can also request reviews through email. Just keep in mind that a good testimonial is brief, to-the-point, and product-specific—don't hesitate to snip one critical, snappy remark from a lengthy review and focus on this.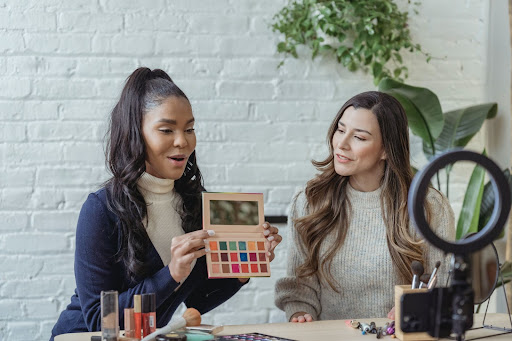 2. Promote user-created material
More commonly referred to as UGC, user-generated content is big business right now. Think about how people buy from brands like Nike, take pictures of themselves wearing it, upload to Instagram, and then Nike shares the content on their IG story or page.
Users get excited when brands they love recognize them and the content they're making, and while social media is a great place to share this kind of content, so are your emails. It would make many customers' day to see their photos or text in your email content (thus seeing themselves), which is a testimonial in itself.
People are happy to be seen using your products, so much so they'll take a photo or video of it. They're not ashamed or trying to hide. This encourages more people to want to buy your products. Statistics back this up. Around 79% of users say UGC has a significant impact on their purchase decisions, compared to only 13% who think brand content has a significant impact.
UGC enhances consumer engagement by encouraging them to participate in your campaign, and it makes your company more relatable by showing customers photographs of people just like them enjoying your product.
As above, social media, of course, is a great area to find user-generated material for your emails (just be sure to get permission from customers before using their posts).
You may also run a campaign to encourage consumers to make and share photographs of themselves using your items. Create a unique hashtag for customers to use on Instagram and other social media platforms. #asseenonme is a hashtag used by ASOS, for example.
3. Make video testimonials available
In today's world, video is commonly employed in email marketing. After all, video content is king and queen, and it's by far the most popular way for people to take in information.
68% of people say they'd rather watch a brief video to learn about a new product or service as their preferred way of researching. This means, by integrating video in your emails, you can be assured a large percentage of your subscribers will be pleased.
Instead of making advertising videos all the time, use video testimonials from genuine customers to add a personal touch.
You can watch enthusiastic people endorsing a product through video. You can utilize your own movies, or you can use YouTube. People go crazy for product unboxing and review videos on that platform. With the introduction of TikTok and Instagram Reels, this is becoming more and more popular by the month.
With your customer's permission first, you can distribute review videos that they have uploaded. Alternatively, work with influencers to make a video that gives an honest assessment of your product. In any case, video is an excellent way to show off third-party supporters of your product.

4. Provide detailed client testimonials and case studies
"Case studies and customer success stories are persuasive. They not only elicit emotions, but they also enable you to demonstrate actual results. While we've spoken a lot about how short and sweet testimonials are powerful and what you'll mainly focus on, there's no doubt that case studies, or detailed stories of customers who have had a successful experience, are just as powerful in the right situations," explains Sarah Codling, a pet blogger at UK Writings and Revieweal.
This form of email is ideal for customers who are about to make a purchase, perhaps having an item in their basket that they haven't checked out yet.
Customer success stories like this motivate others to take action, so ask your loyal customers for their stories. It will be even more engaging if you can obtain data and/or graphics to support the story.
However, getting customers to share their stories isn't always straightforward. The trick is to make participation as simple as possible for them. Make a list of easy questions for them to answer, which you can turn into a story afterward. Use your questions to guide their answers to create such a story.
You might also wish to offer a prize or a discount for participating. Obviously, you can't expect genuine evaluations if you pay for them. Instead, give them access to a unique offer or a chance to enter a competition.
Choose the most evocative stories to include in your campaigns once you've finished gathering them.
5. Use testimonials to achieve your objectives
Testimonials must help you achieve the goal of each email you send. It's not enough to just accumulate several friendly ratings; you also have to make them work for you. This ties in with the basic rules of email marketing, and that's that every single email you send should have a purpose or a goal. You should never just send emails out for no reason. This is how you lose subscribers.
Emails need to provide value, which can be promoted through the testimonials you choose to share.
Your company should send various emails, such as welcome emails, newsletters, and post-purchase emails, among other things. Customers are more inclined to buy if you hit at the right time with the correct testimonial.
When you have new products, for example, publish video or user-generated material developed by early adopters to urge additional people to join on board. Alternatively, send a product-specific review in a post-purchase email to alleviate post-purchase dissonance and demonstrate that the consumer made the right decision.
Overall, you must ensure that testimonials are relevant to your goal and presented appropriately.
6. Make testimonies personal
You're missing a trick if customization isn't part of your email approach, you're missing a trick. Personalization, according to 98% of marketers, strengthens client connections. Email is the most personalized marketing channel, with 78 % using personalization.
"The easiest approach to implement this strategy with testimonials is to spotlight customers that fit the demographic of the receivers. Everything about the brand is spot on. They include a customer tale that includes short, specific reviews and photographs of the consumer wearing the company's items. And they have a specific profile in mind: a busy, young entrepreneur and parent who is fashion-conscious," shares Ben McDonald, a lifestyle writer at State of writing and UK Services Reviews.
You may do the same thing by using testimonials from people who are similar to your target market. Do you have buyer personas in place already? Create buyer personas or case studies by conducting extensive research on your target audience's demographics, pain issues, and desires.
You may want to consider segmenting your subscribers into groups if you want to customize your emails even more. This is especially useful if you provide various products aimed at different types of customers. You can categorize them based on demographics, geography, interests, past purchases, and actions. Then, for each category, send emails with the most appropriate testimonial.
Customers are more inclined to engage with recommendations from people who are similar to them.
7. Use emails in relation to other types of social proof.
There are plenty of ways to generate money online, but catering to the essential underpinnings of human beings—authenticity, social involvement, and transparency—will almost certainly result in greater sales and increased customer trust in the long run.
Potential clients are enticed to conform and participate in something bigger via social evidence. It improves your brand's credibility. Also, it assists clients in making a confident conclusion. Duolingo adds another layer of social proof in this case.
Data and figures are an irresistible type of social proof. For example, share how many things you've sold and in how many countries. You can also utilize trust icons to demonstrate your trustworthiness. Showcase the logos of websites that have written about or reviewed your product. Similarly, endorsements from celebrities or influencers carry a lot of clout with customers.
It's not the purpose to inundate subscribers with social proof. However, including more social proof, such as testimonials, in an email strengthens your offer.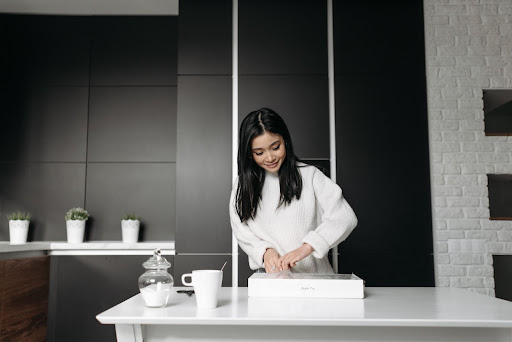 Conclusion
There are a lot of takeaways in this post, but some of the most important to remember are that testimonials, when used correctly, boost conversions by assisting clients in making purchasing decisions and, as a result, should be a key component in your email marketing plan.
Keep the reviews you use brief, and use various content, such as user-generated material and social proof, to your advantage. You can amp up the power of testimonials by using video, user-generated content, and other forms of social proof, such as data.
Don't forget you can tell your customers' stories since they create emotion in the reader and, as a result, motivate them to take action. Take your time choosing the appropriate testimonials. When you combine the proper testimonies with the correct emails, you boost your goals' chances.
Be bold and brave with your content, and you'll see the results so quickly.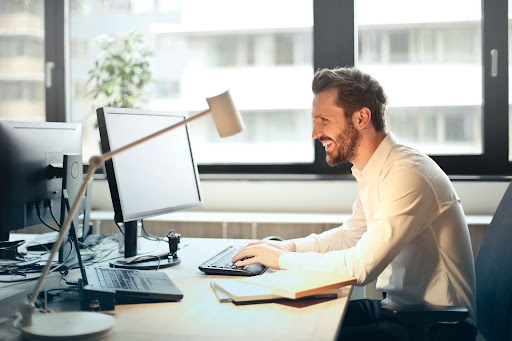 Christina Lee is an email marketing manager at Best Essay services and University assignment help. She writes about marketing news and helps businesses find success within their email marketing campaigns, especially through services such as Study demic and others.