EMAIL MARKETING, SALESFORCE September 7, 2022
Our Unbiased Constant Contact Review
Reviewing Constant Contact From a Neutral Position
The market for email marketing software is expected to reach a high of $2.18 billion by the end of 2027, growing at a compounded annual growth rate of 10.5%.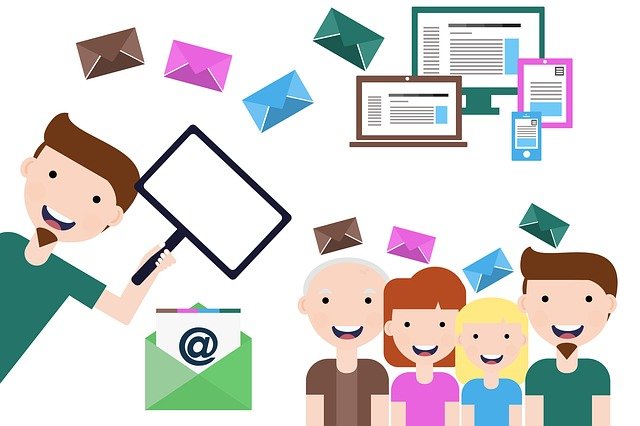 There are a million options to choose from when you go searching for the right email marketing software. Constant Contact, on that note, has been around since 1995, making email marketing easier for organizations ever since. The company has been public since 2007.

The platform has tools that are affordable and easy to use, making it the preferred software for over 500,000 entities worldwide.
Constant Contact offers a permission-based online marketing approach to its adopters. Let's take a more one-on-one approach in this Constant Contact review and understand why and why not you should get this tool.
What is Constant Contact?
Constant Contact is a digital and email marketing software. The platform touts its easy-to-use features that let you set up a Constant Contact email marketing campaign in minutes, with the help of inbuilt templates by the hundreds. It even allows you to create social media ads and track the success of each social campaign.
You can also find useful features like landing pages and SMS marketing tools on the platform. The company has been around for over 25 years now and understands in detail the importance of email marketing today. It offers a slew of functionalities that are hard to ignore.
Who is Constant Contact Meant For?
This software does have all the functionalities, but are you the right business that needs all of this?
[Source]
You can blindly choose Constant Contact as your preferred email newsletter software if you fall under one or more of the following categories:
If you have a big budget to spare for

online marketing services

, Constant Contact has the features that may justify the spending. This software is costlier than most in its niche, with the Core plan starting at $9.99 a month, including only email functionalities (no automation, limited to 500 contacts). The Plus plan starts at $45 a month, depending on the subscription quantities. 

If you don't want to spend time understanding the dashboard and controls, Constant Contact is your choice because of its simple, intuitive design.
Users around the world still feel that the lack of a free plan is a big problem, but Constant Contact does offer a trial that is "free" in a sense; the provider discounts off the cost of one month from your billing cycle. 
Constant Contact Email Marketing Platform: Feature List
As mentioned earlier, all the tools and features included in this software are easy to understand and use. Here is a list of a few of its hero features that really drive the utility of this software:
Email Creation
If there is one hero feature that deserves a mention, it is the hyper-customizability of emails. Constant Contact allows you to customize your email according to your brand colors by simply entering a hyperlink to your website from where it automatically picks the colors.
While using the inbuilt templates, you still get editability that allows you to modify media, sharing, RSVPs, and more.
The dynamic content feature is a must-have – it lets you display different email content to certain contacts based on the criteria you specify. This is a great functionality to have when personalizing email campaigns for specific cohorts.
Managing Your Contacts
Constant Contact makes managing your contacts easier by letting you add them to the platform in three different ways:
You can enter the contact details manually

You can upload your contacts from a file

You can import your contacts from another application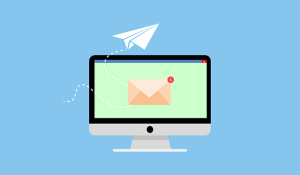 [Source]
This feature also provides suggestions on actions to take for prospecting, like creating sign-up pages, adding newsletter sign-up buttons, and connecting more apps to the existing platform, amongst others.
This is a great tool for novice email marketers who could use a little how-to guide and assistance, because prospecting isn't an easy task.
Segmentation
Constant Contact provides you options to segment your email campaigns depending on three metrics – received, opened, and clicked-on email.
This functionality is a bit lackluster compared to other email marketing software in the niche, which also provide options for segmentation by viewer action, CTR, and bounces.
However, if you are a business with a Shopify store, Constant Contact can integrate with it and pull this segmentation directly from Shopify. This gives you the flexibility to track consumer journeys and improve the chances of conversion.
This feature may or may not compensate for the lack of useful segmentation.
Reporting
One of the most useful functionalities of this email marketing software is its reporting feature. The feature lets you view the performance of different email campaigns on the same visual representation (graphs or charts) side by side.
This means that the relative performance of each campaign can be viewed and tracked, letting you see which campaign returned the best results and which one needs tweaking.
This functionality really lets you strategize effectively for maximum returns and campaign efficiency.
Constant Contact Review: Benefits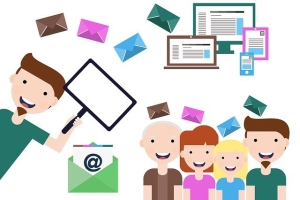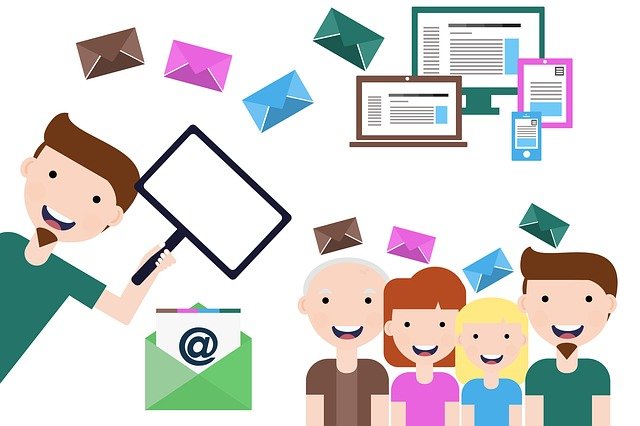 [Source]
There are numerous benefits to using this software. Aside from being a costly platform, there isn't anything that takes away from the efficacy of this digital marketing software. Let's see what the benefits are:
Create hyper-customized and cohort-specific personalization in your email

Track the campaign performance side by side on the same graph or chart. You would see relative performances and be able to strategize improvement better

The segmentation feature allows you to integrate Shopify details, giving you the full view of the consumer journey from end to end. Through this feature, you can easily create relevant personalization for each user
Constant Contact Review: Problems
The software does have a few problems that make it problematic when the user is actually working with it:
Lack of a free version

Limited flexibility in automation options

A/B testing is available, but only for the subject lines

Pricing is too steep
Constant Contact Review: Summary (Conclusion)
Constant Contact has an experience of 25 years in the field and has managed to deliver some really useful email marketing features to its clients. Most of them agree that it is super intuitive and easy to use. It has great customization features, and an email campaign can be set up in minutes.
With that said, the general customer opinion is that the pricing is too high for software that offers only elemental features and limited segmentation capabilities.
If you are not convinced with the features that Constant Contact has to offer, you may try out an equally performant but feature-loaded and affordable alternative: MassMailer. Check out our website for a 15-day free trial of the product.